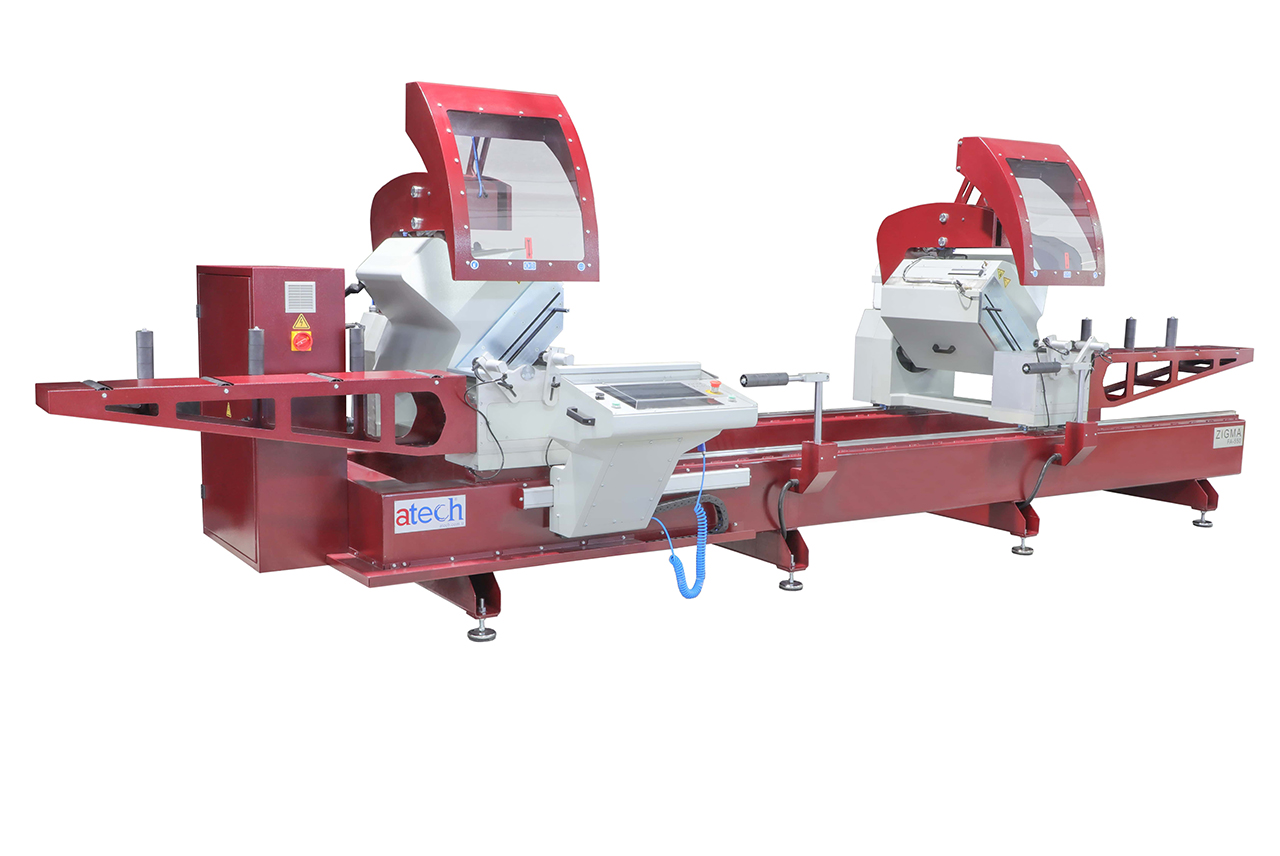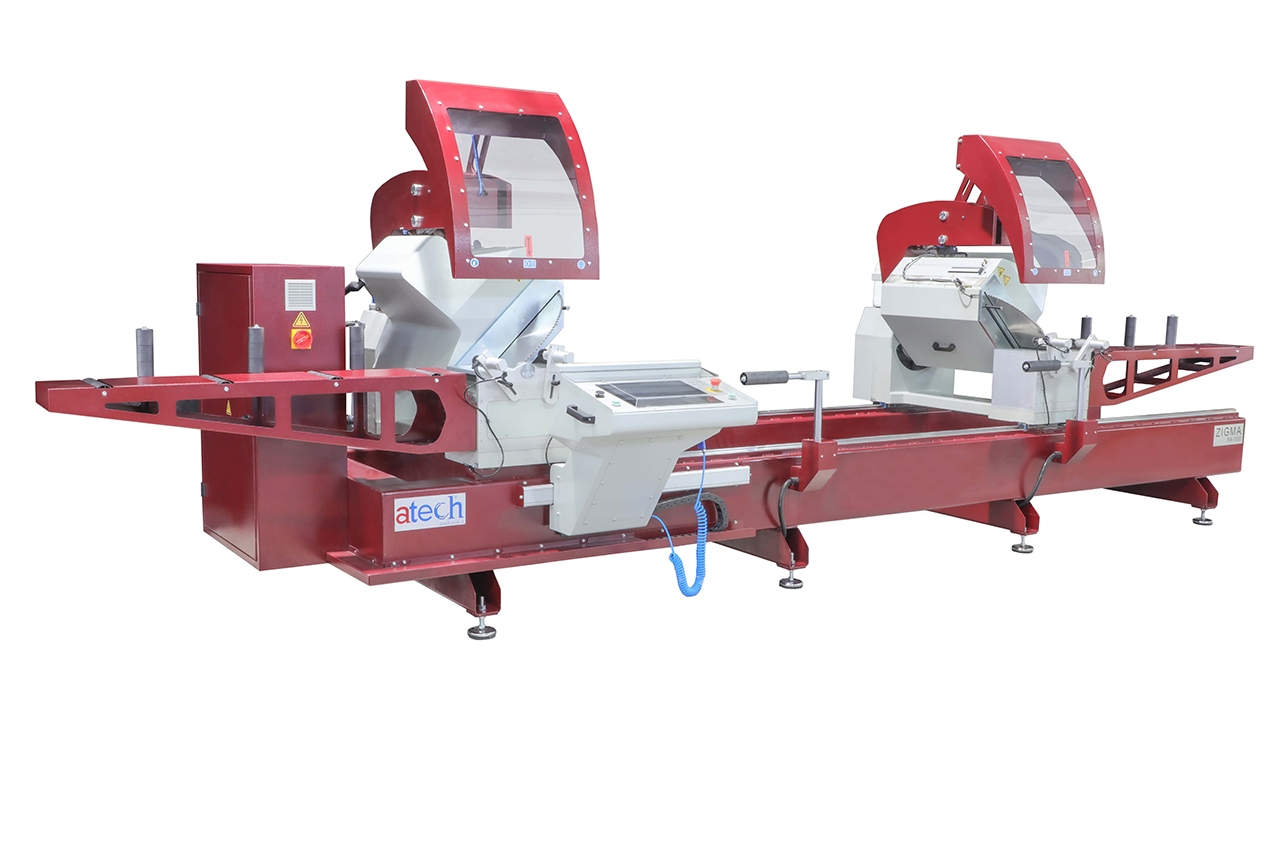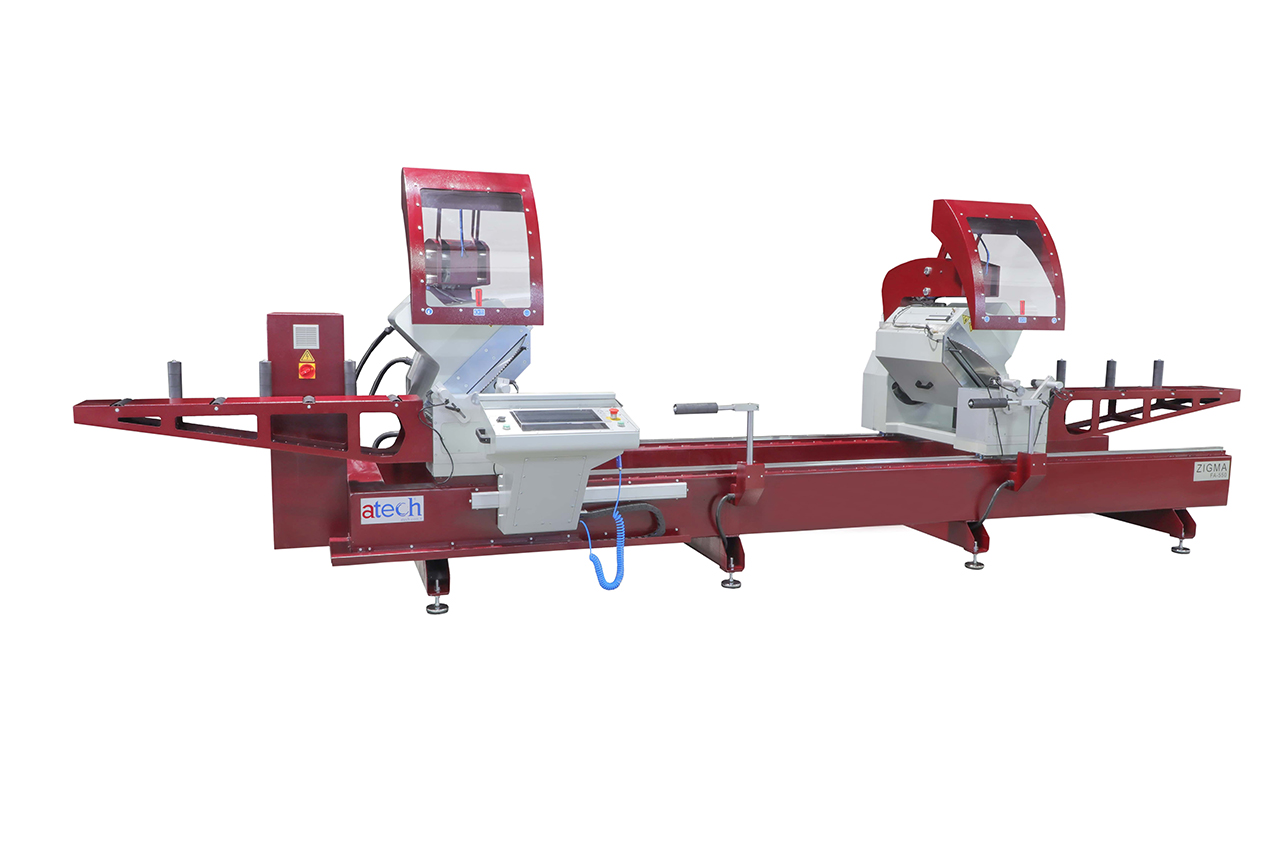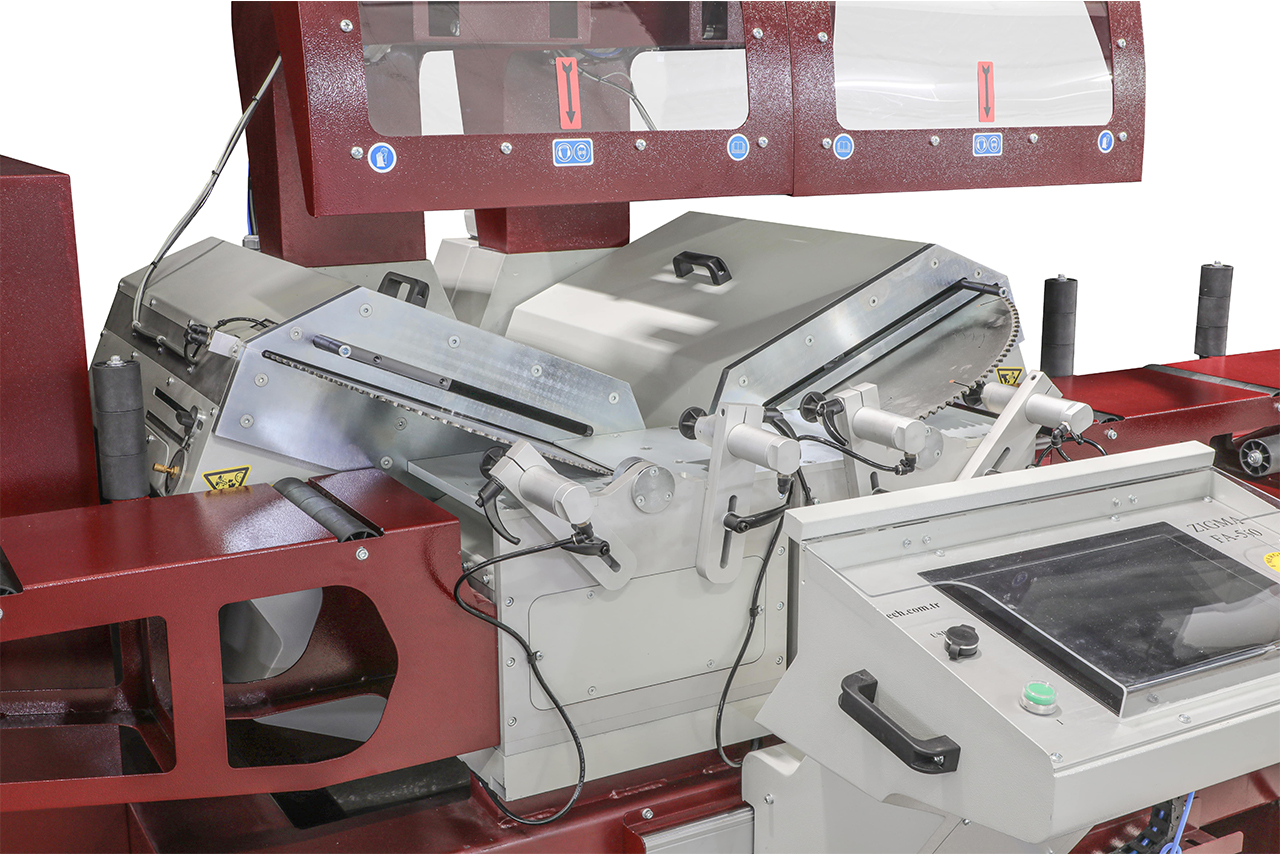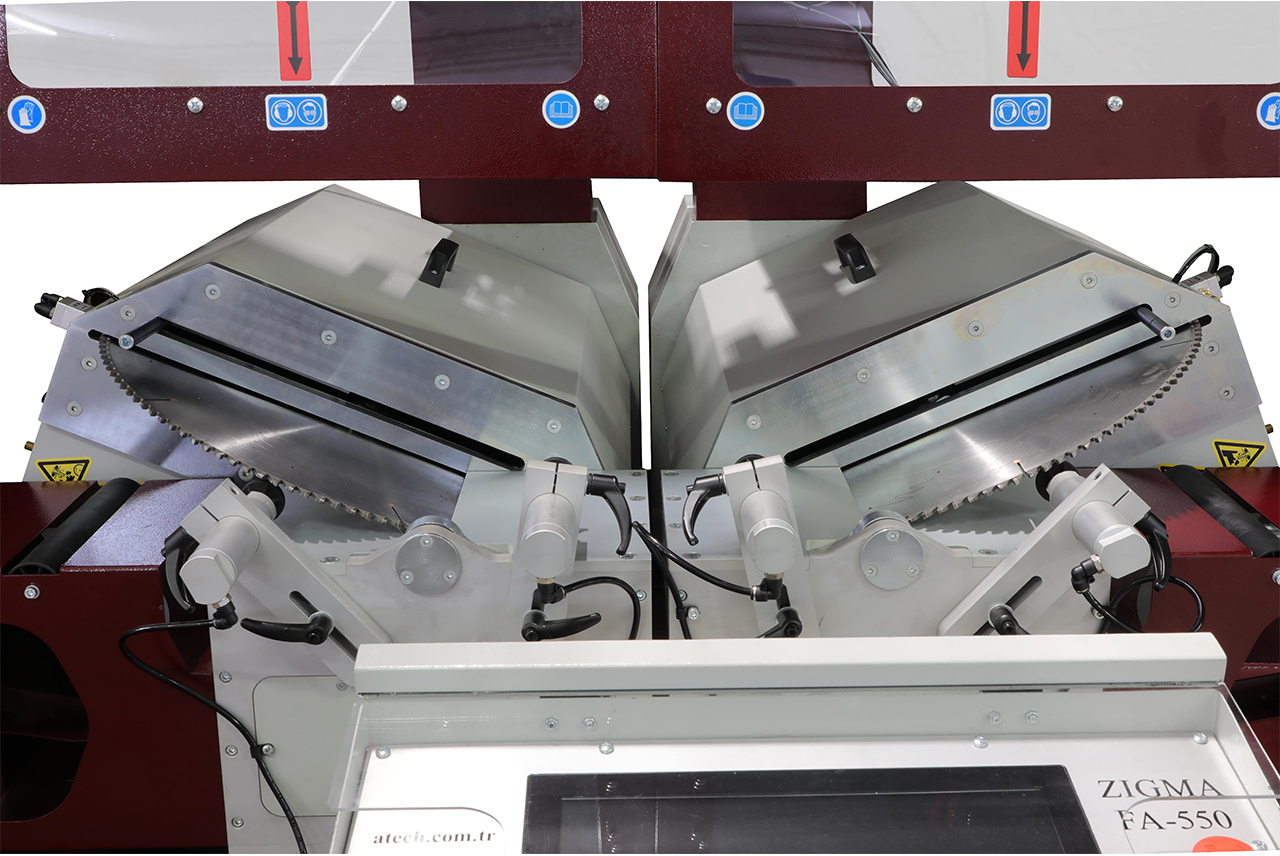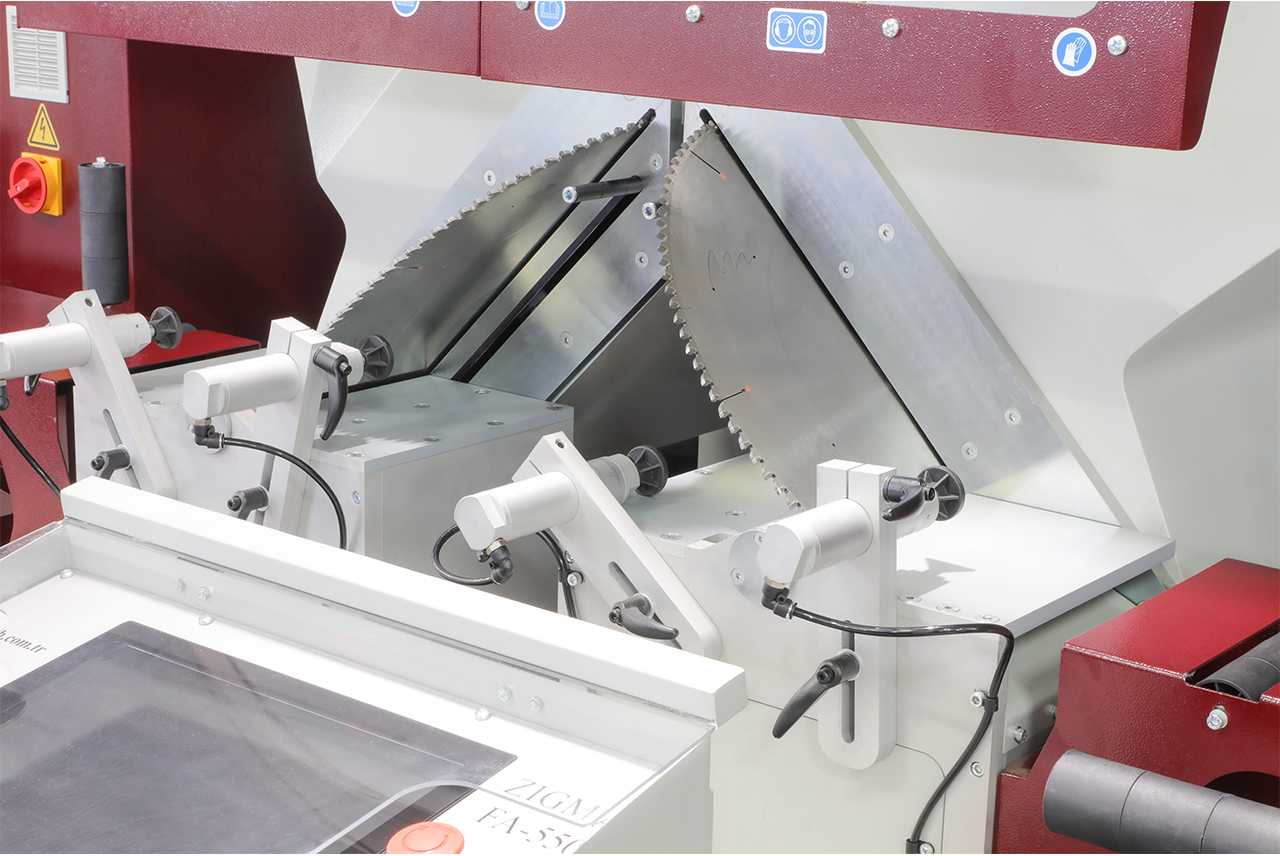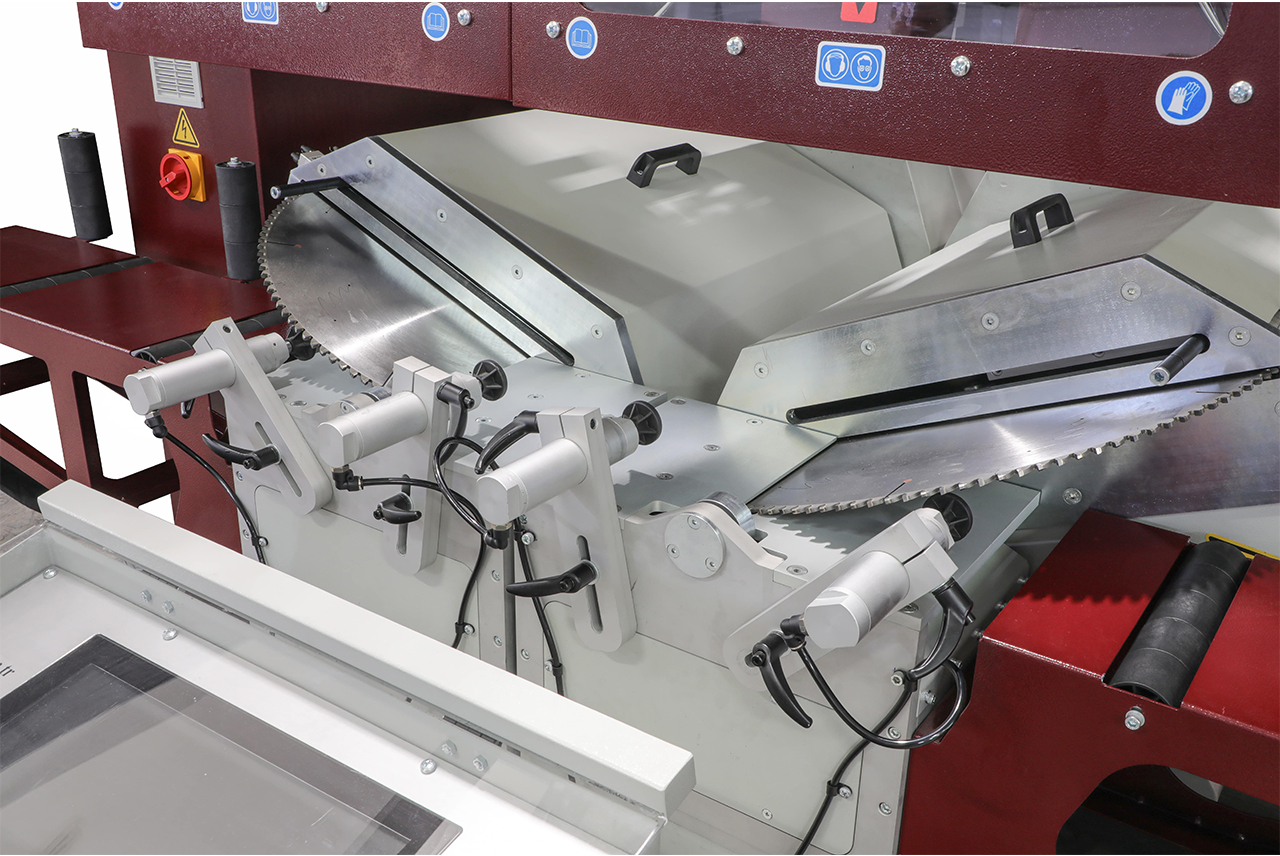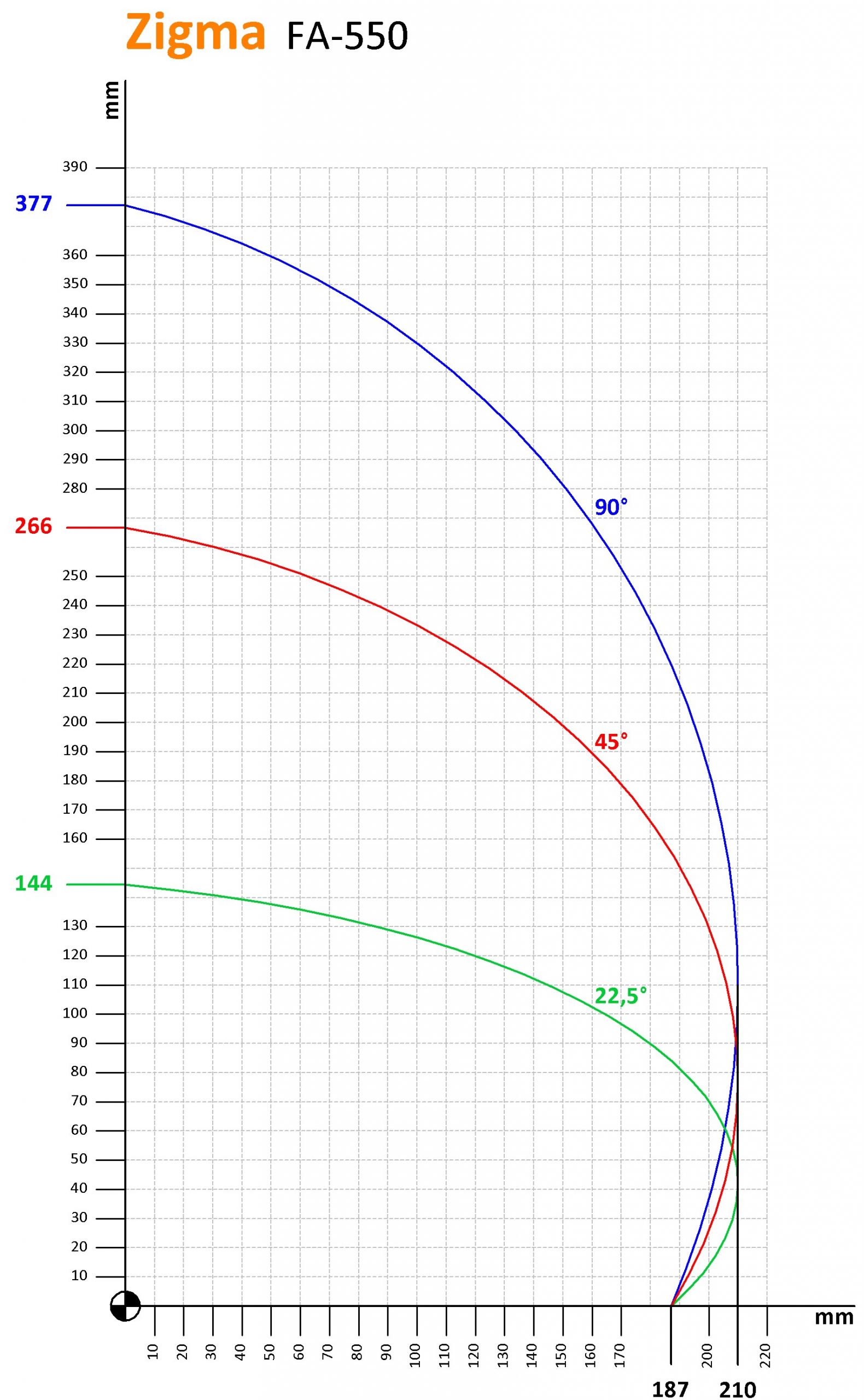 Zigma-06 FA is a heavy duty full automatic double head CNC miter saw equipped with 22″ (550 mm) carbide tipped saw blade, and designed for straight and miter cut of aluminum, vinyl profiles and wood.
2 x 3,0 kW Motor
15" PC touch screen
With its servo motor the head angles and head movements can be positioned precisely
By servo motor angles between -22,5 and +45 can be positioned automatically.
Robust machine body
With a hydro-pneumatic cutting unit the speed of the blade can be adjusted precisely.
The saw blade stroke is adjustable from the top. That means, that you can limit how far the saw blade comes out.
Cuts greater than the strok
Slicing, angle slicing, pieces of cutting profiles list and etc. are programmable.
Equipped with modem for remote access for online servicing and programming
2 x Ø550 mm saw blades
4 pcs. Horizontal clamps
Spray lubrication system
Airgun
Conveyor on movable saw head
2 pcs. profile rest system
Barcode Reader
Spray mist lubrication system
2 pcs. Vertical clamps.
Chip collector monifold
4,0 kW Electric motor
Conveyor on fixed saw head
Available also in 5 m (16-1/2′) and 6 m (20′) length
Technical specifications and features are subject to change without prior notice.