ALUPRO – 4-AXIS CNC Aluminum Profile Fabrication Center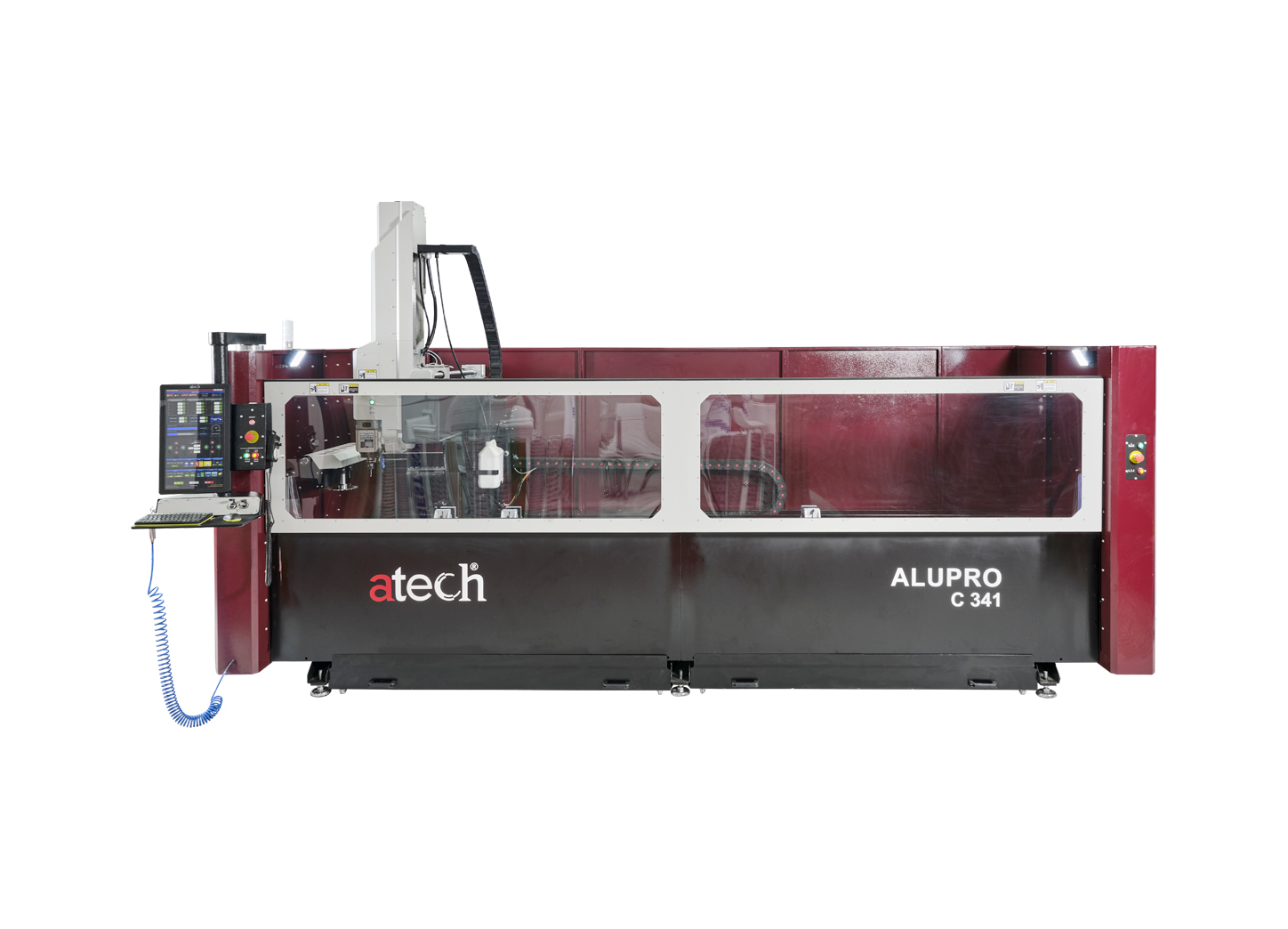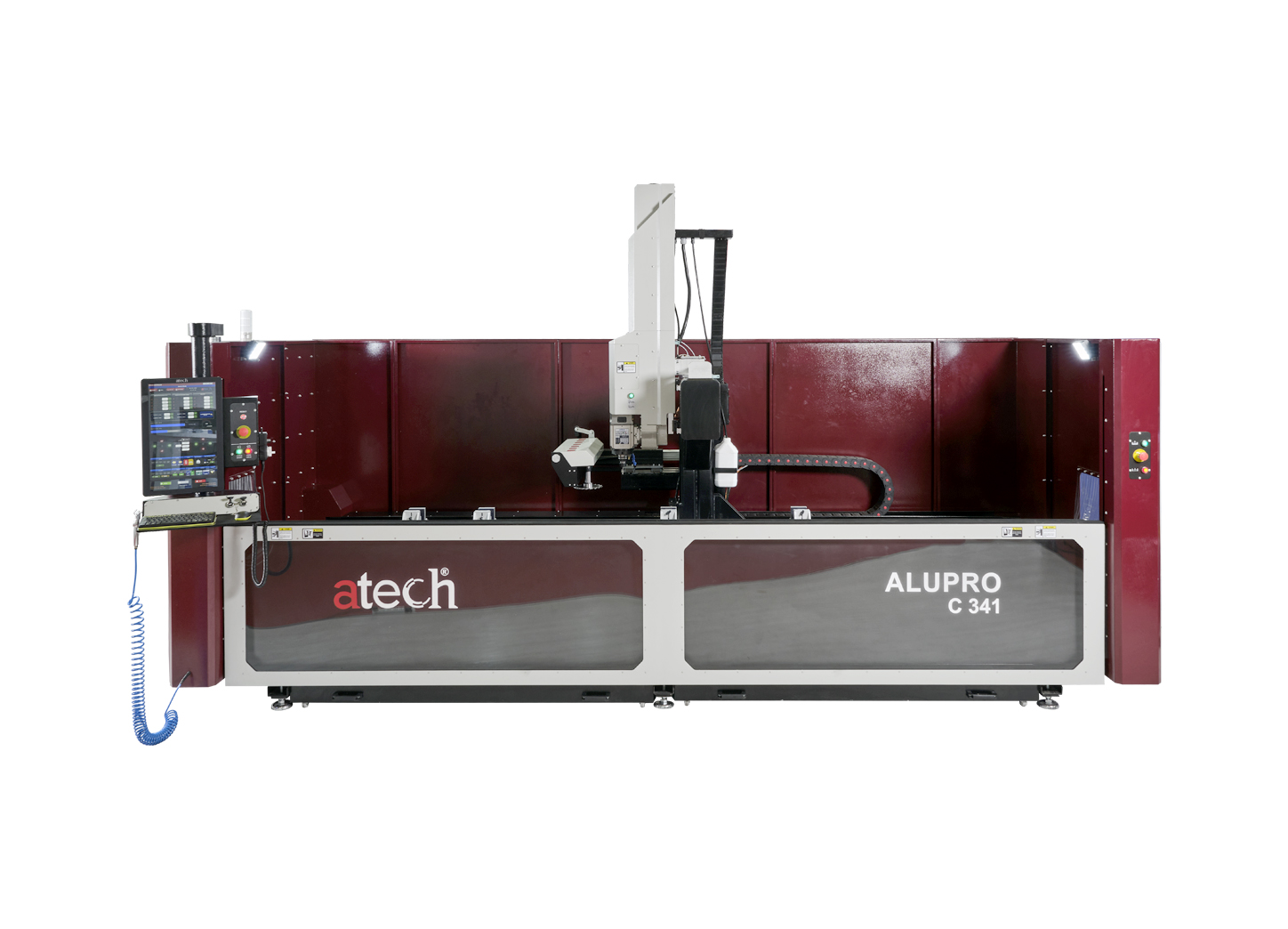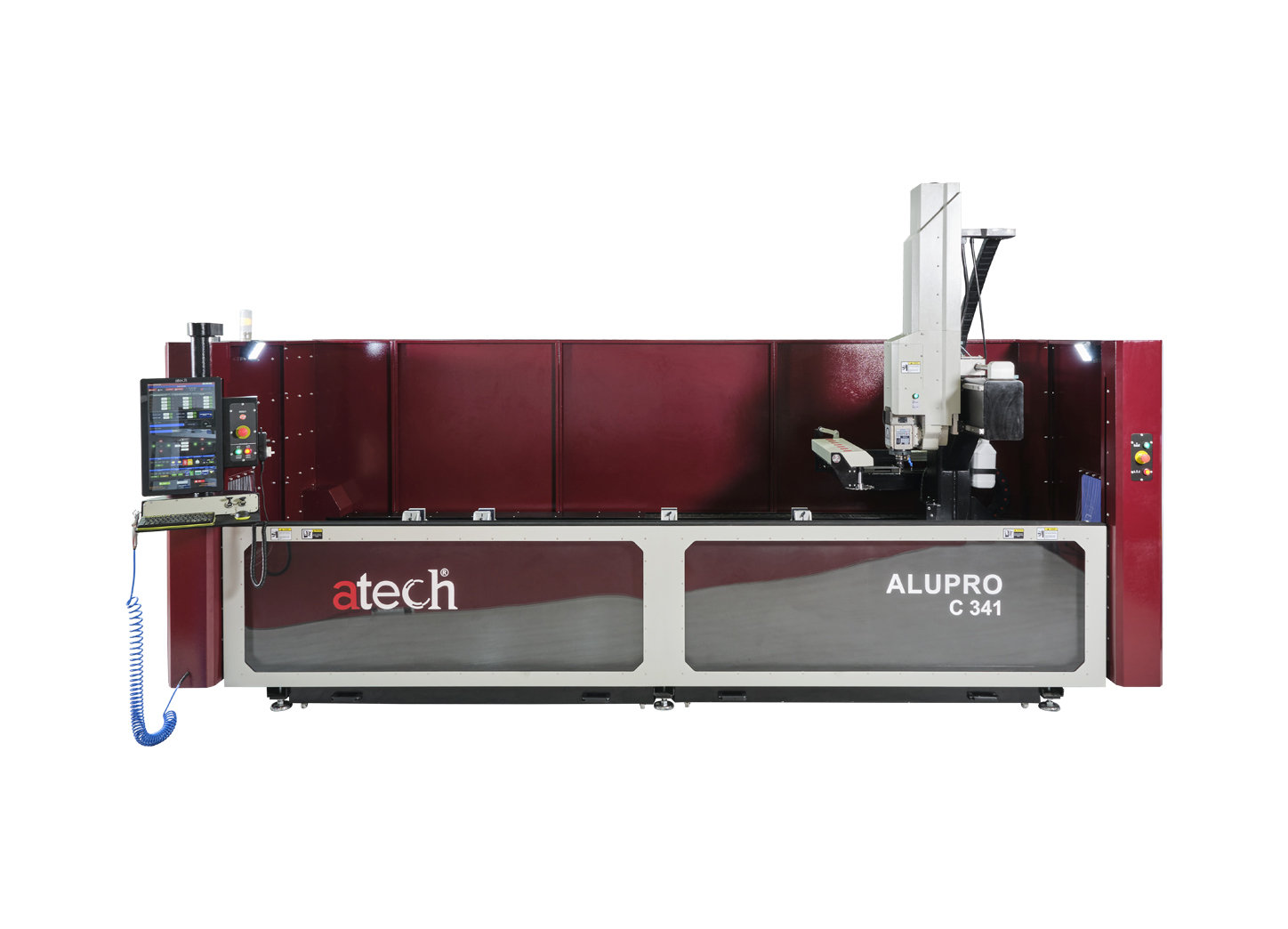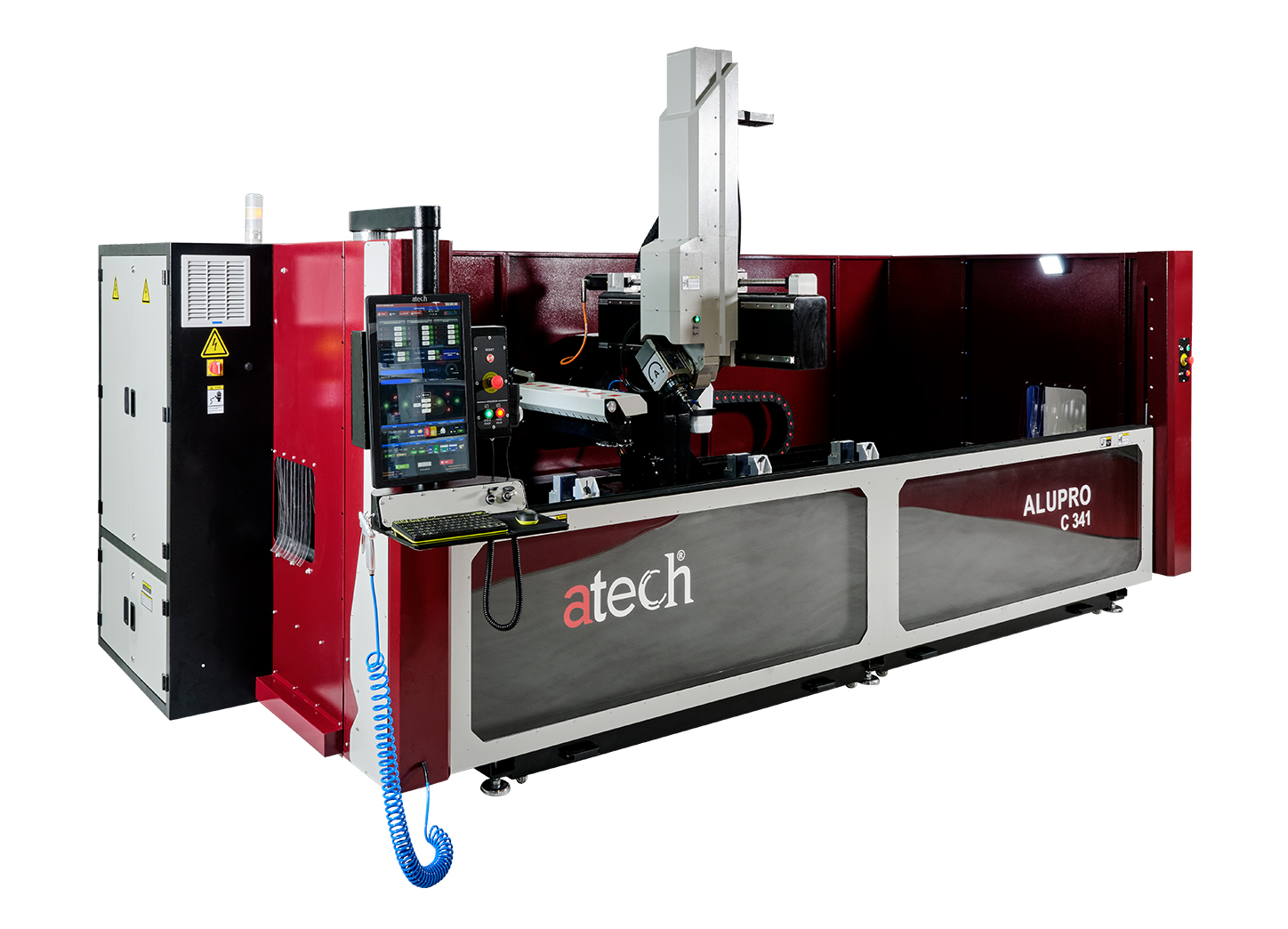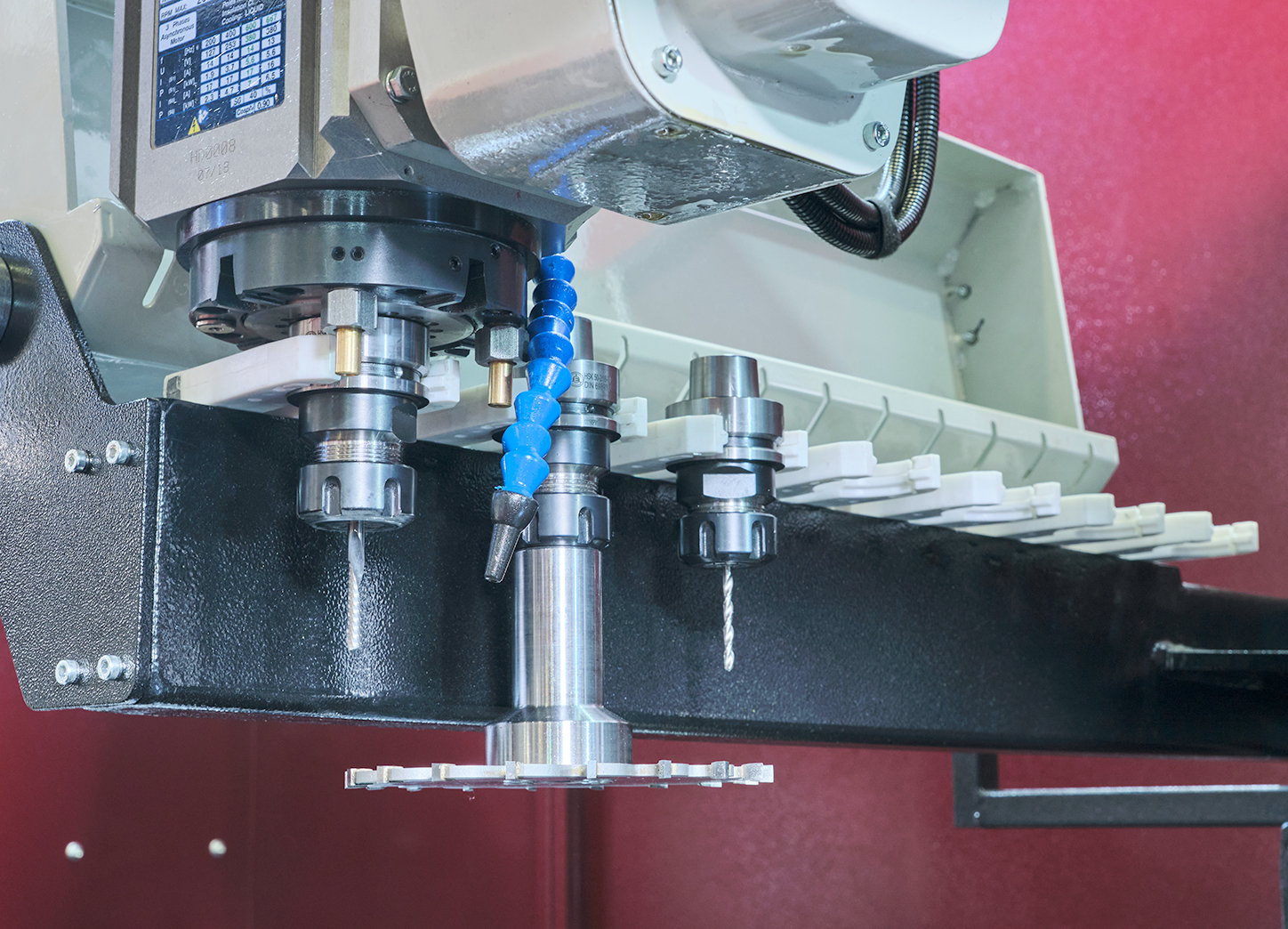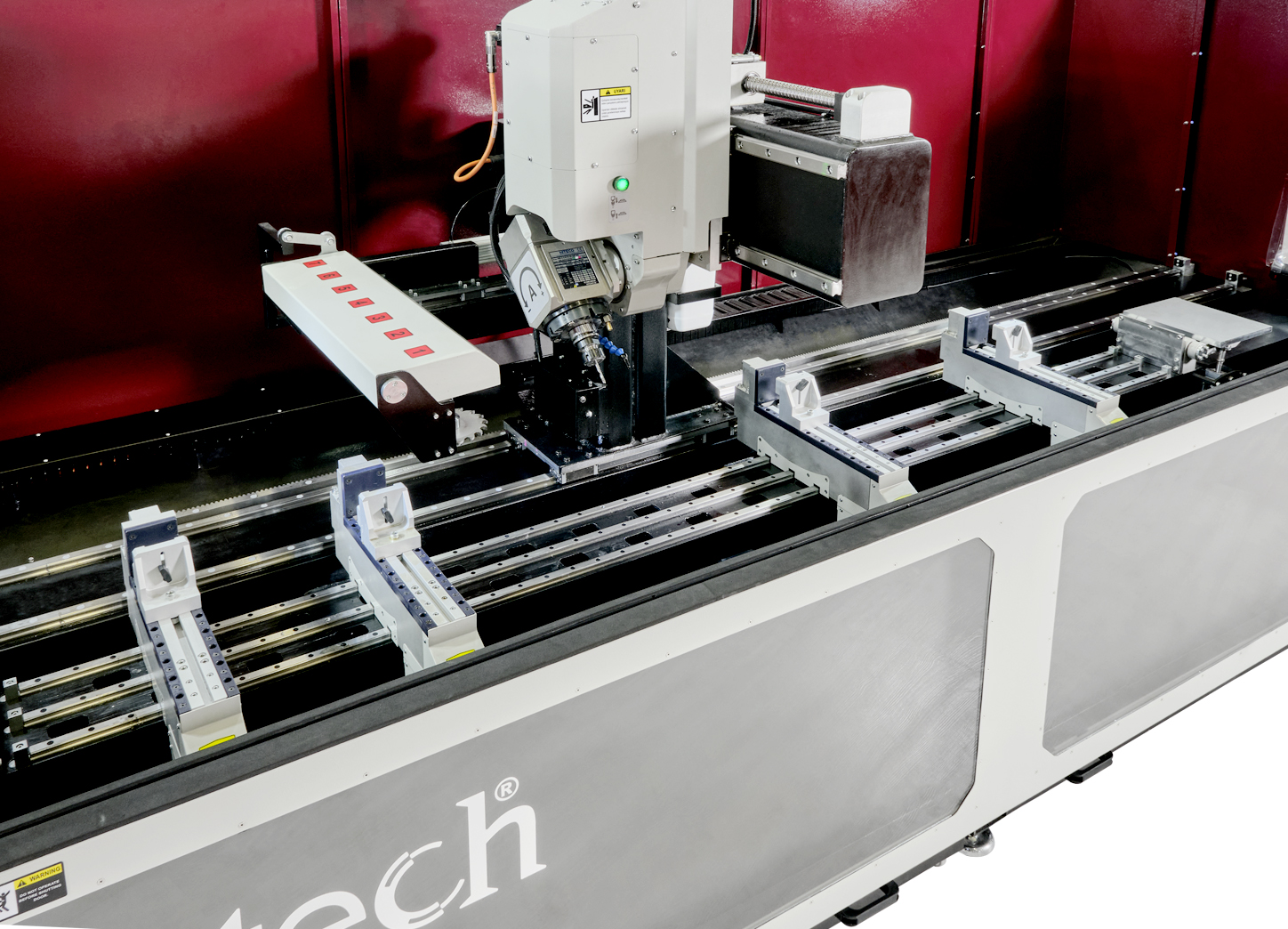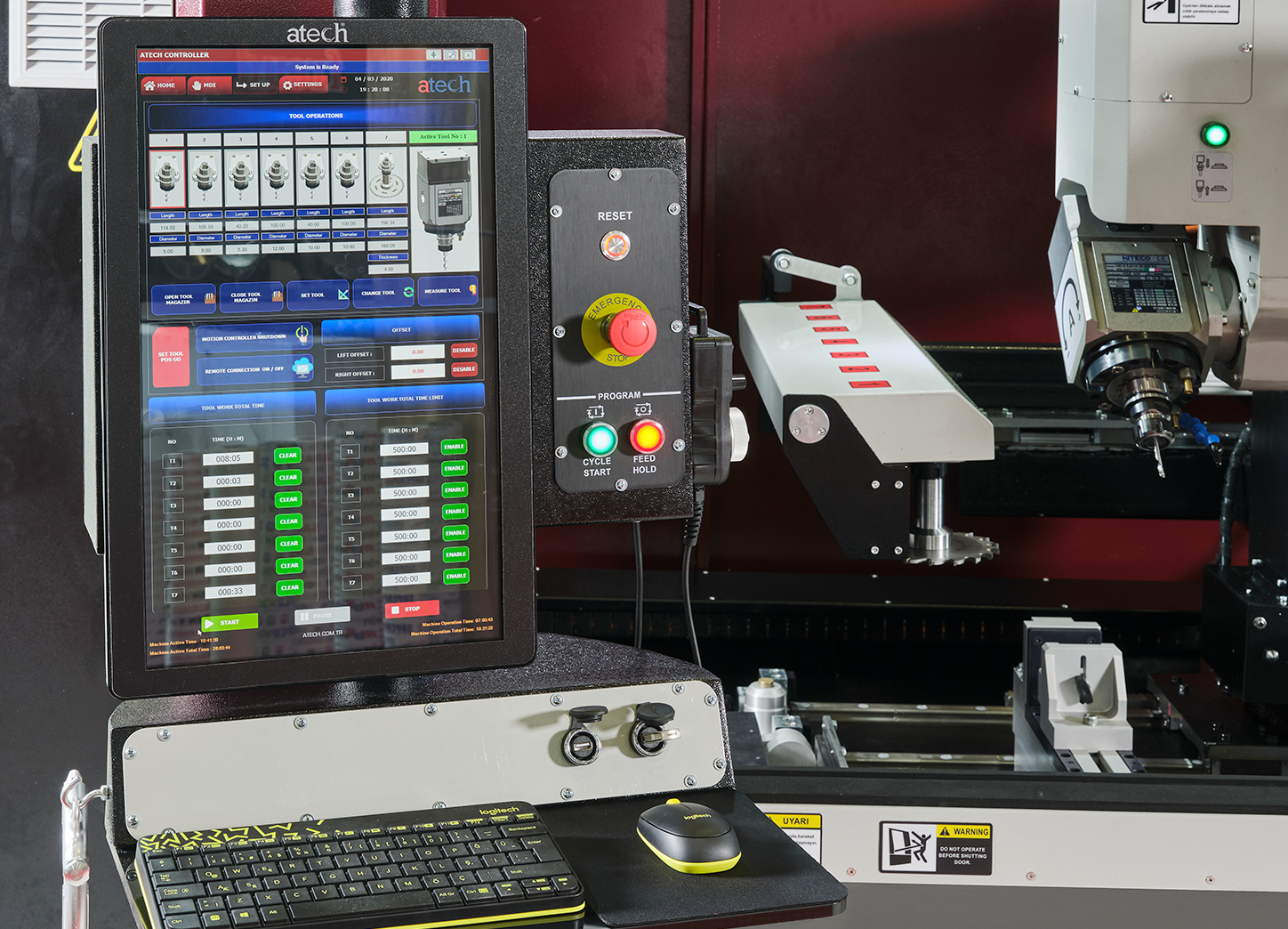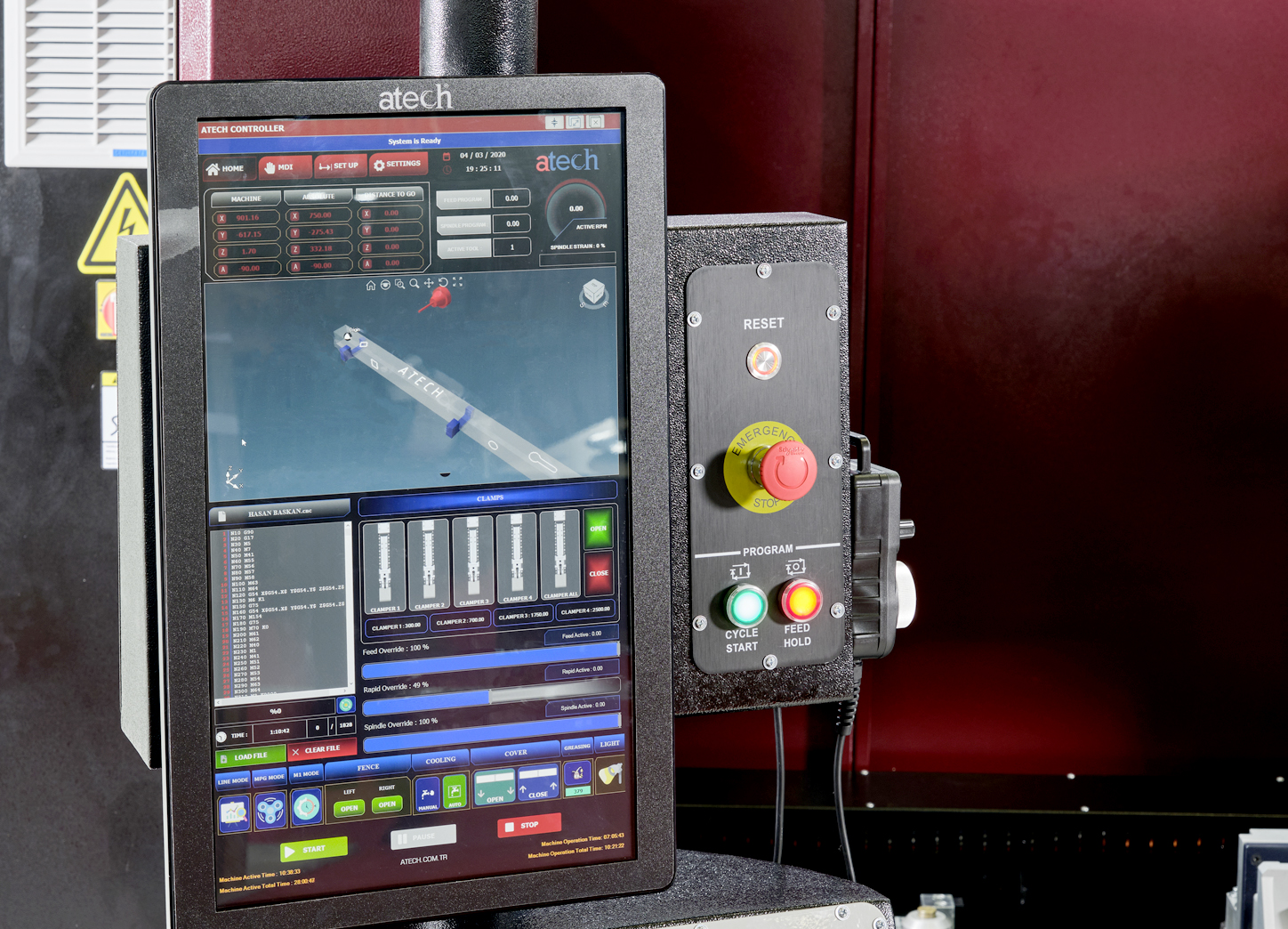 ALUPRO is a 4-axis CNC controlled machining center, which has been designed for the fabrication of all kinds of aluminum & PVC profiles, light alloys in general and temporary operations of thin-walled steel profiles with special cutters.
Special sound insulation cabinet around the machining center
Isolated cabinet reduces the noise of machine and provides safety of the operator
Designed for all kinds of drilling, grooving, notching, taping, etc. on aluminum profiles
FANUC Control System
4 x automatic clamps used for clamping the extrusion firmly
2 x pneumatic rests used for resetting the extrusion in X direction
21'' color industrial touch screen
Tapping feature on the open holes from M4 to M8 thread for 1 – 4 mm wall thickness
PLC controlled spray mist coolant system with 2 outlets
Fast programming using 8 pre-set macros
Program import via USB flash memory stick
Standard ISO 'G' code programming language
Operator safety barrier
LED lighting inside the cabinet
Aggregate tools
Cutter tools, milling saw, tool holder and collets
Tapping feature on open holes from M4 to M8 thread for 1 – 4 mm wall thickness
Tapping chuck (up to M8)
Barcode-Scanner
Technical support via remote connection capability
Automatic tool length measurement device
Additional clamps
Hand wheel
Design of mould height apparatus for special profiles
Also available for light metal (steel) fabrication
TECHNICIAL SPECIFICATIONS
Clamps

Programmable
The smallest distance between two clamps is 315 mm (12-1/2")

Tapping
Servo – Wiring

New generation
Single wire

Spindle Motor

5.5 kW (7.5 HP)
Multi Turn, Apsolite
Memory of last position in case of power failure or switch off
No need to reference after switching on off.

Chiller

Equipped with spindle motor cooling

Lubrication

Equipped with pulverized lubrication system

Capacity

Length: 3 meter (10')
250 (h)x300 mm (w) (10" x 12")
Carrying capacity per clamp is 40 kg (88 lbs)

Axis Speed

X: 90 m/min
Y: 60 m/min
Z: 25 m/min

Screen

21" Precise Industrial Touch-Screen

Interface

User friendly, new generation

3D Simulation
Tools

7 pcs
Tool change speed 9 Seconds (sec)

Body

Enclosed machine frame
510x200x270cm (201" x 79" x 106") (Min. Overall dimensions)

Cam Brand
Technical specifications and features are subject to change without prior notice.