PCC 6505 Profile Cutting Center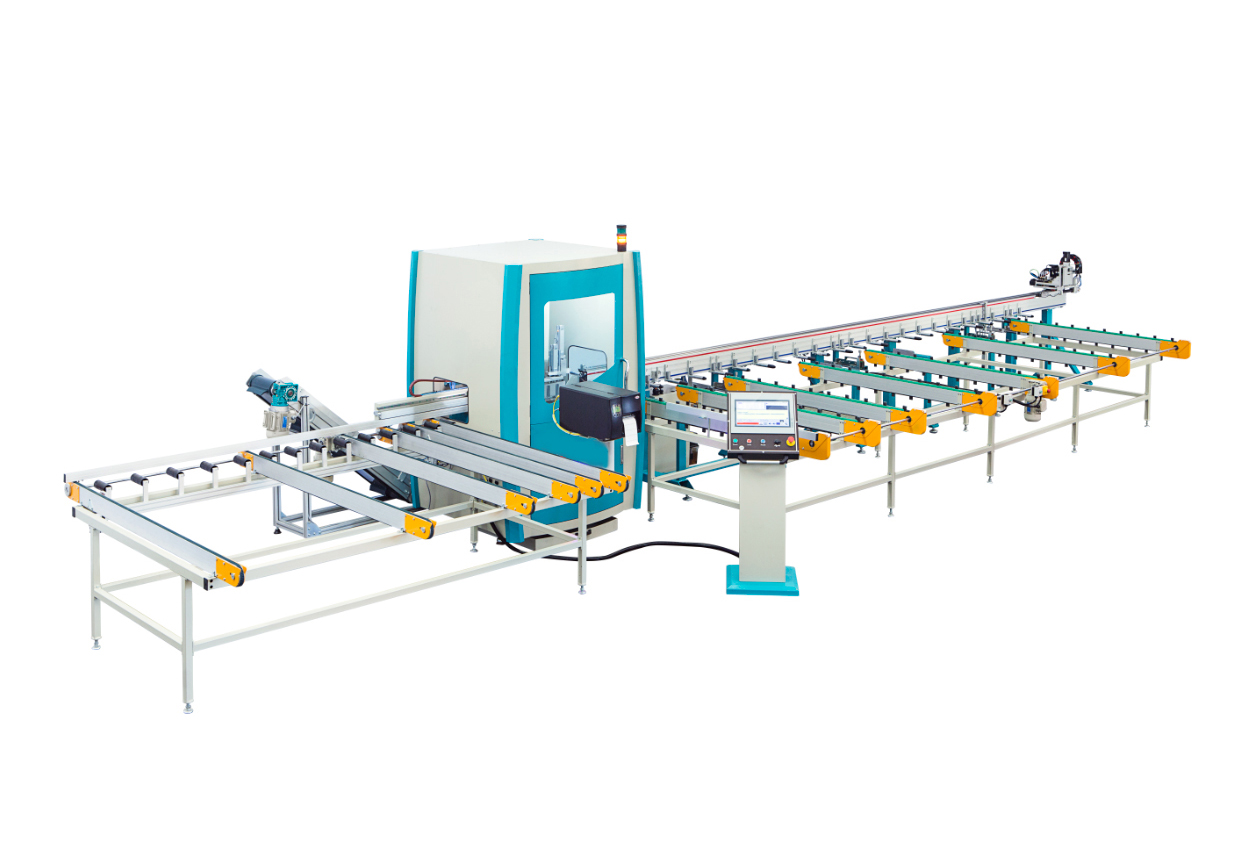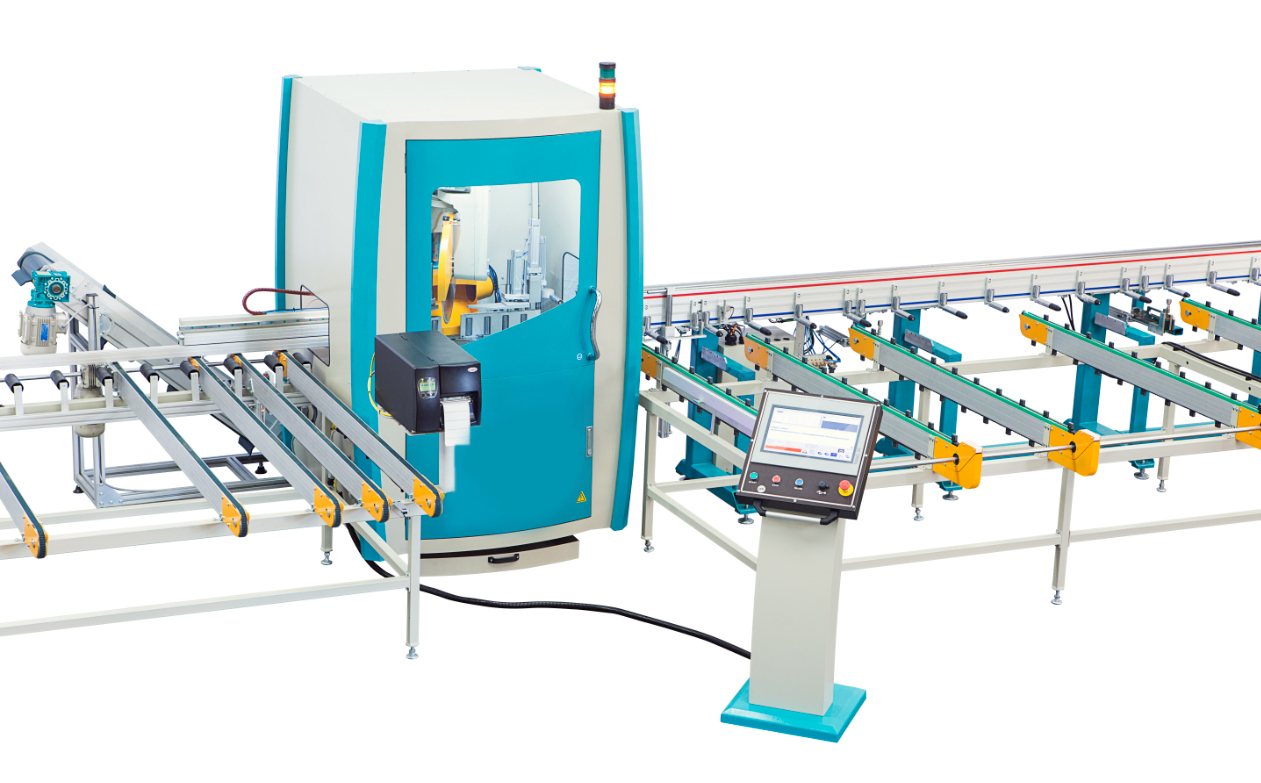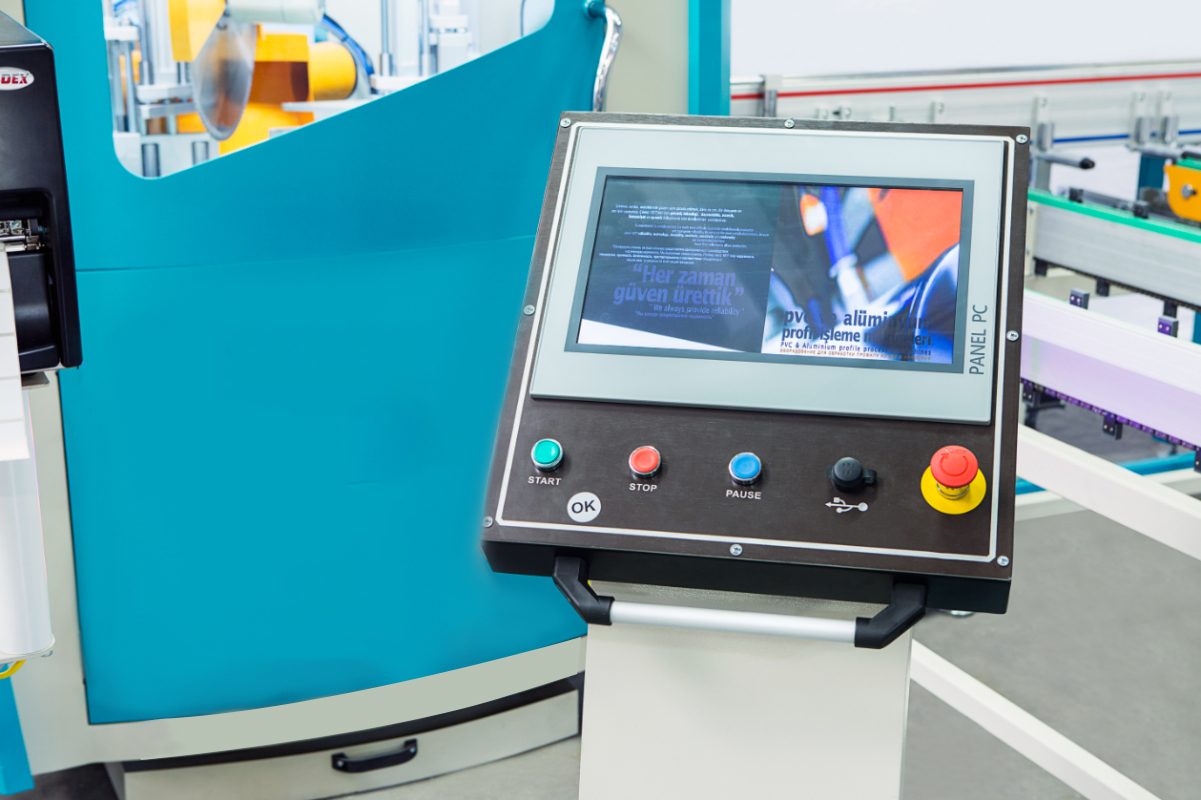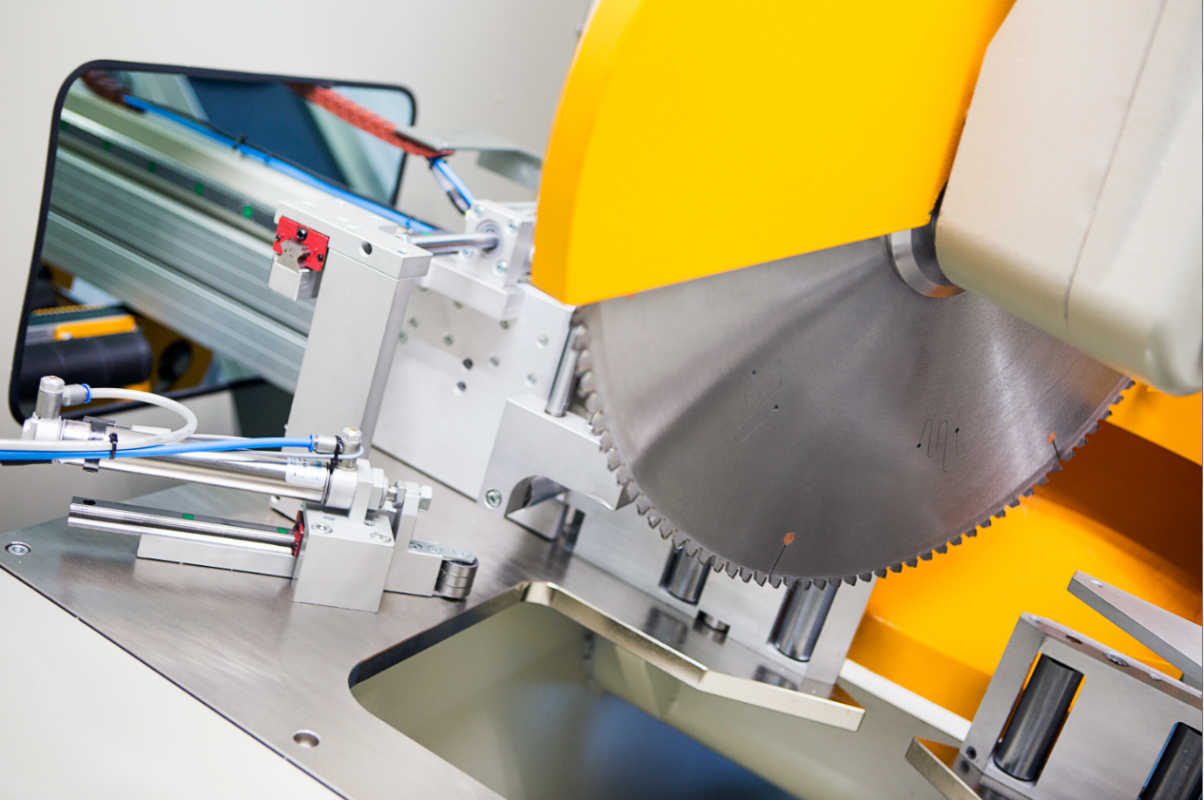 PCC 6505 is a servo controlled machine which is specifically designed for the serial cutting of any kind of aluminum profiles in the market. The machine is able to cut PVC and aluminum profiles into required dimension. Operator places 10 pieces of profiles of maximum length of 6.5 m and minimum length of 0.7 m on the feeding conveyor of the machine, and presses on start button. Machine start the cutting operation of the profiles by the help of high performance robot arm and saw unit as per the requested angle between the angle of 45⁰-135° then collocates on the outlet conveyor. Operator attaches barcodes on the processed parts to make them ready for the assembly.
500 mm of down-cutting saw blade
Servo control system ensuring motion control at 5 axis
Pneumatic gripper for accurate positioning of the profile
Horizontal and vertical clamping of workpiece during the sawing operation
Fully automated feeding, carrying, positioning, cutting and transferring units
Average time for single piece cut: 8-10 sec./pc. (2600-3000 running meter/ shift)
Automatic conveyor unit with the loading capacity of 10 pcs of profiles
Servo controlled saw blade unit that rotates between the range of 45⁰ and 135⁰ with the accuracy of -/+ 0.1⁰
Windows based PC and 15'' LCD touch screen color monitor
Remote connection and providing technical support
Cutting options; manually or serial cutting from the list
Interface program easily integrated to all the drawing programs
Frame and sash recognition system
Profile width and height dimension control system
Conveyor belt for chips and scrap profiles
Automatic lubrication system
Spray saw blade lubrication system
Door safety switch
Low pressure control for saw blade safety operation
LED interior lighting with very low energy consumption
Chip Removal conveyor
Barcode-Scanner
Chip vacuum extractor
Vertical Profile Trolley
Horizontal profile Trolley
Additional saw blade
Technical specifications and features are subject to change without prior notice.