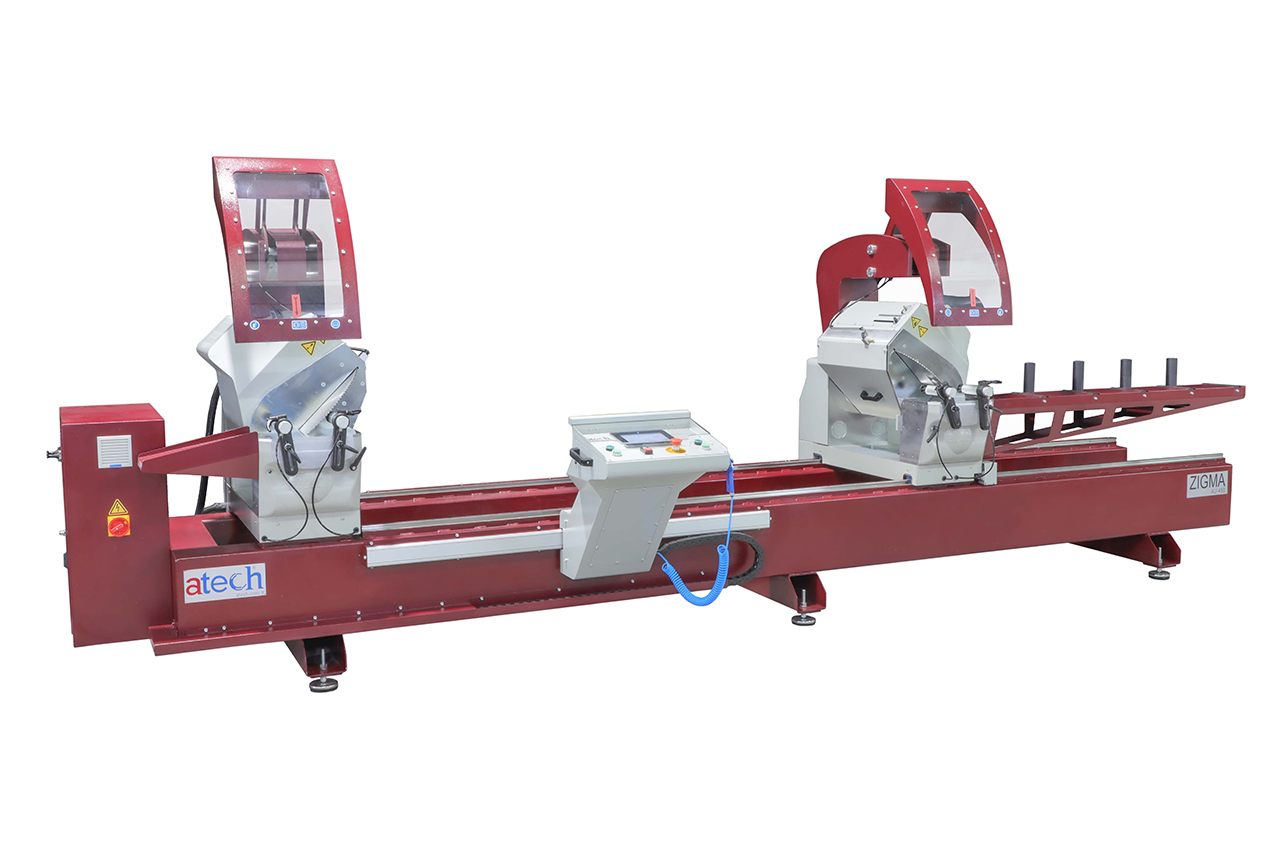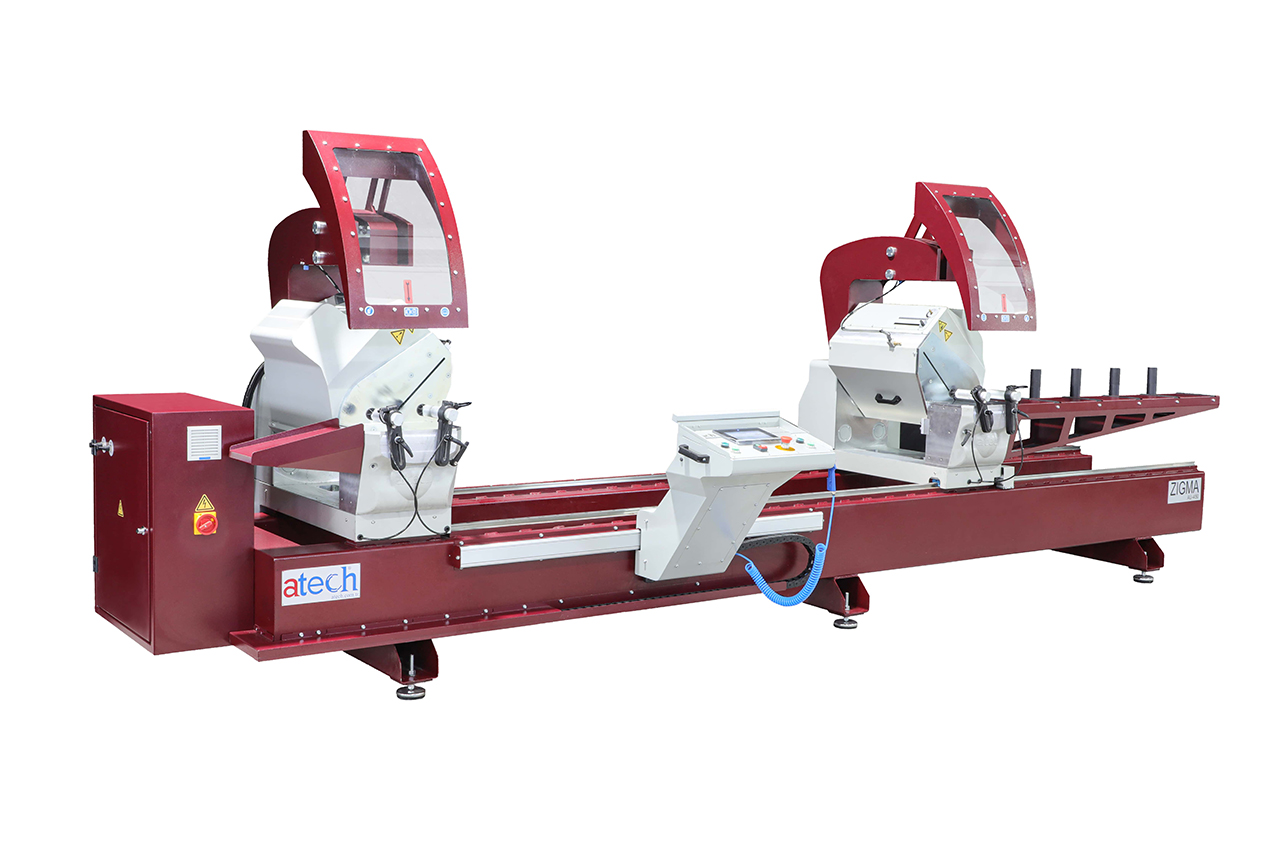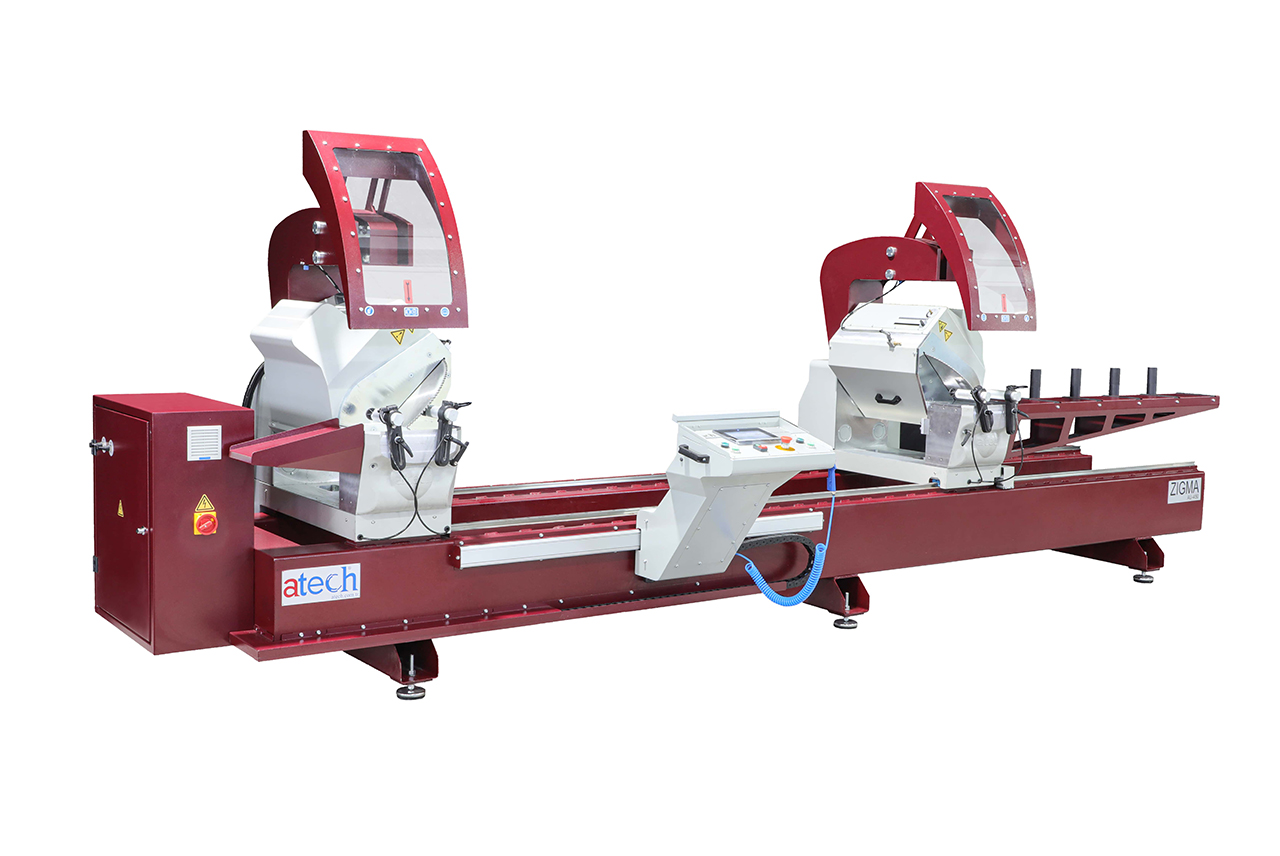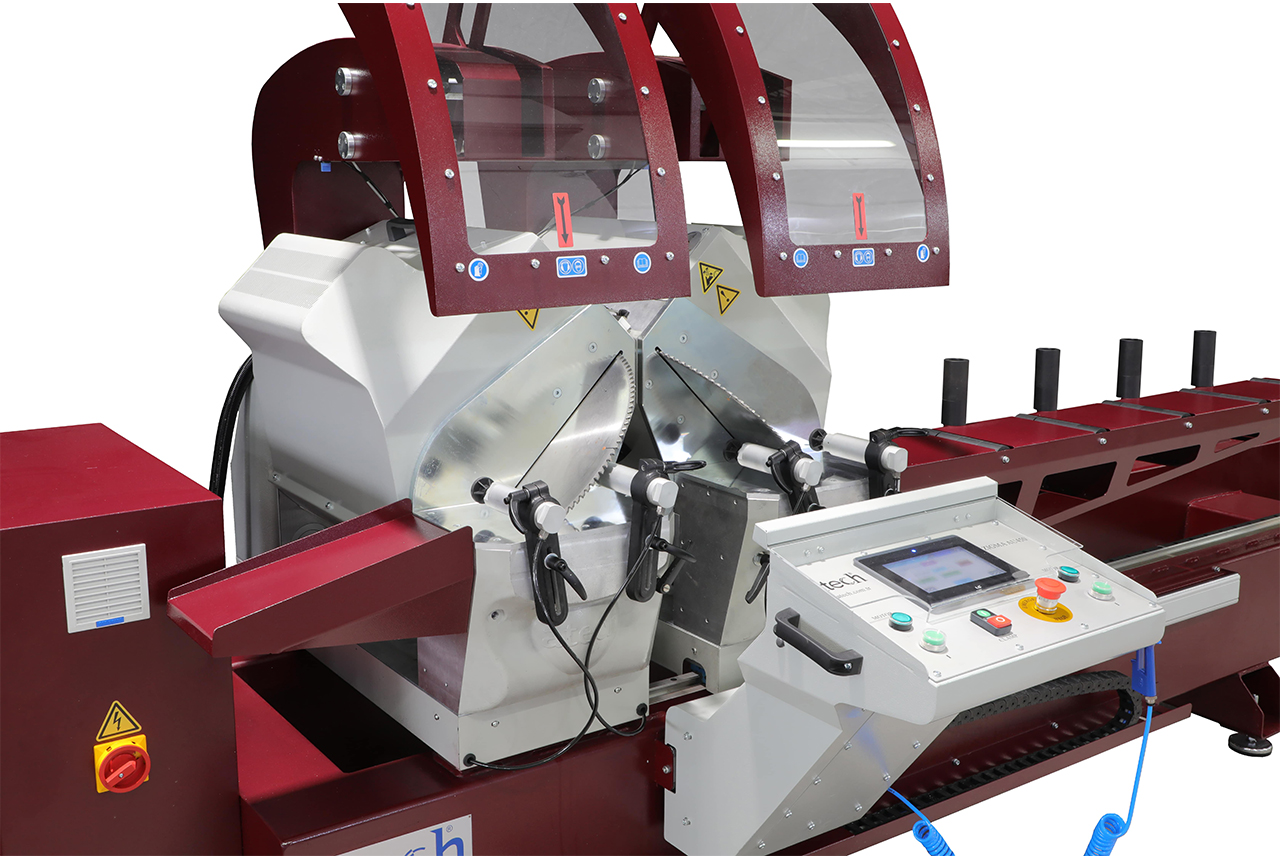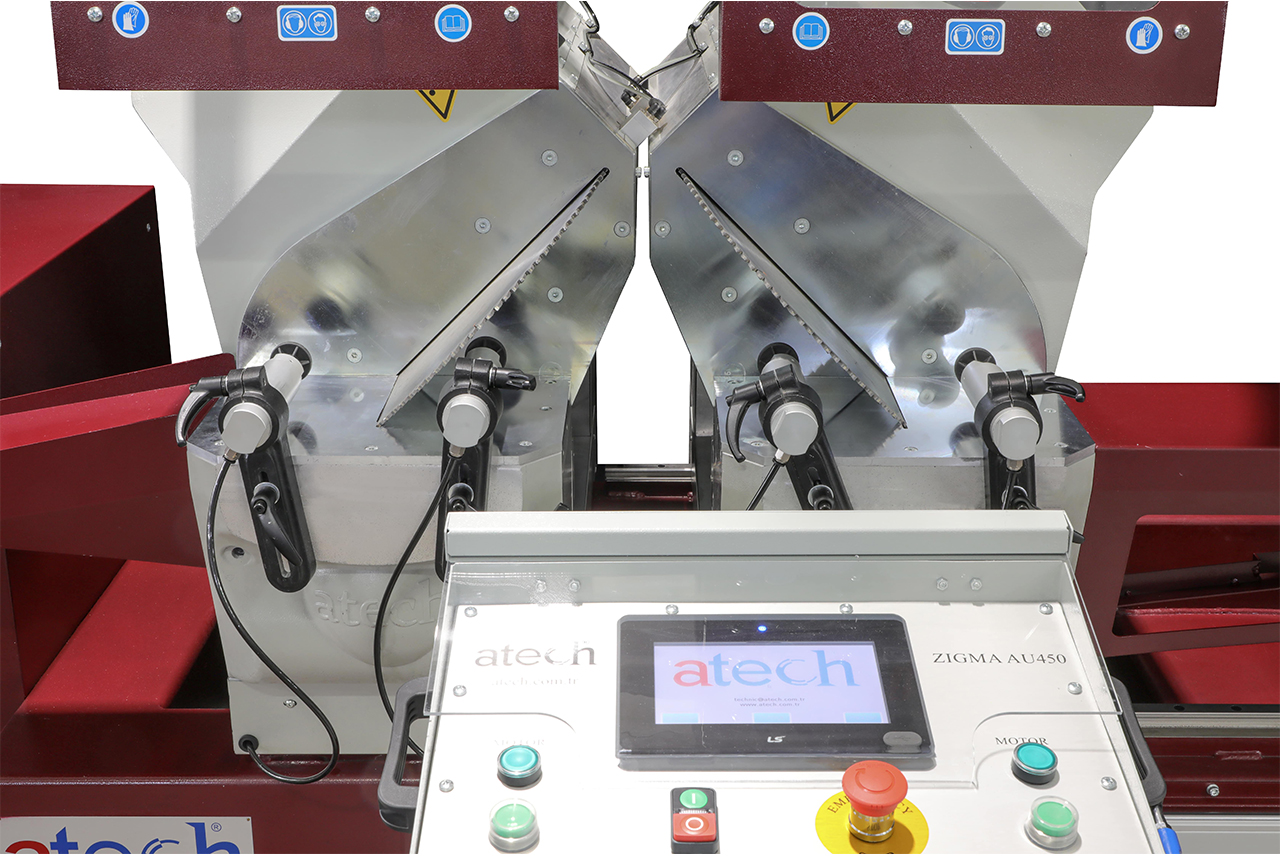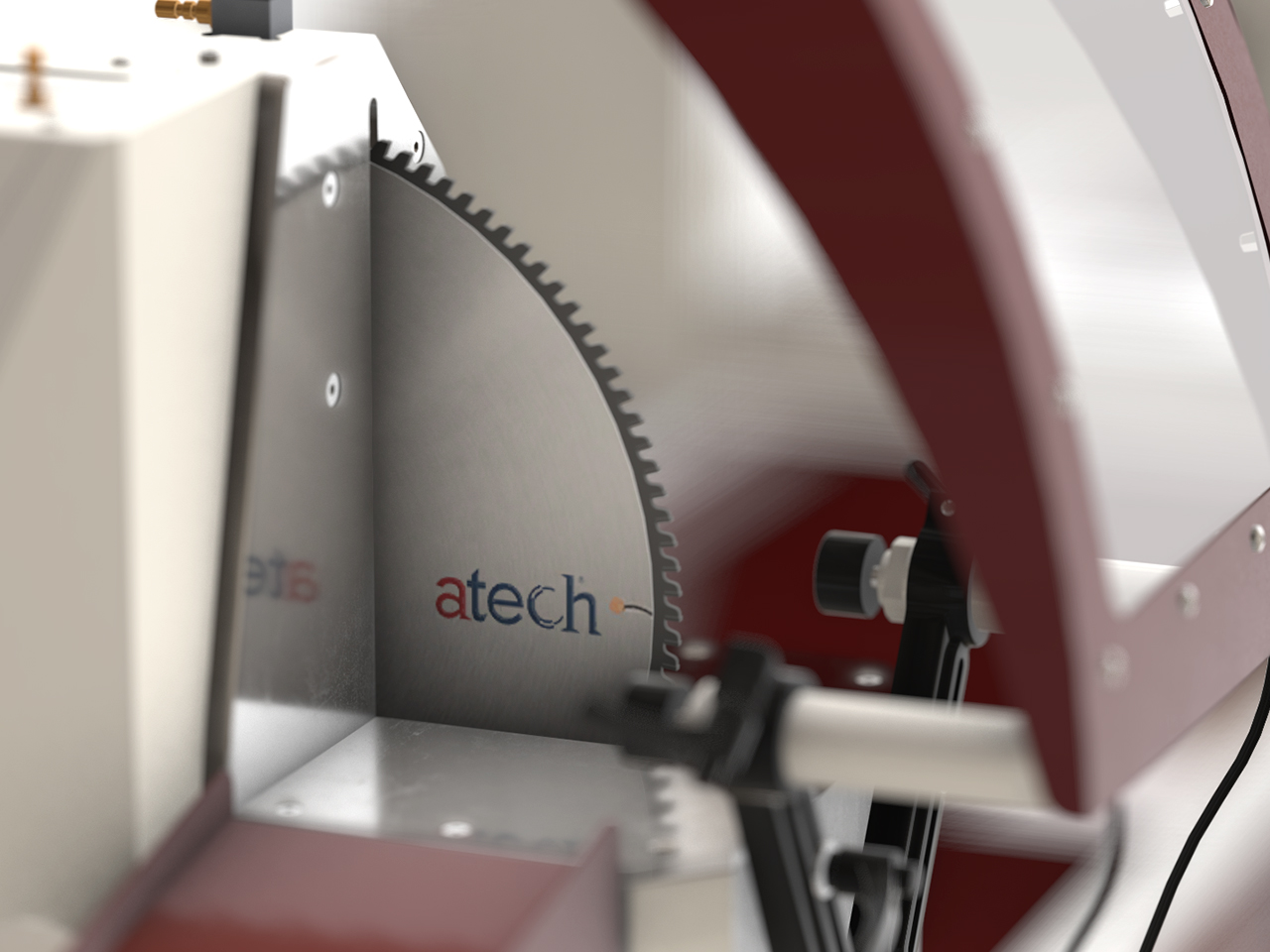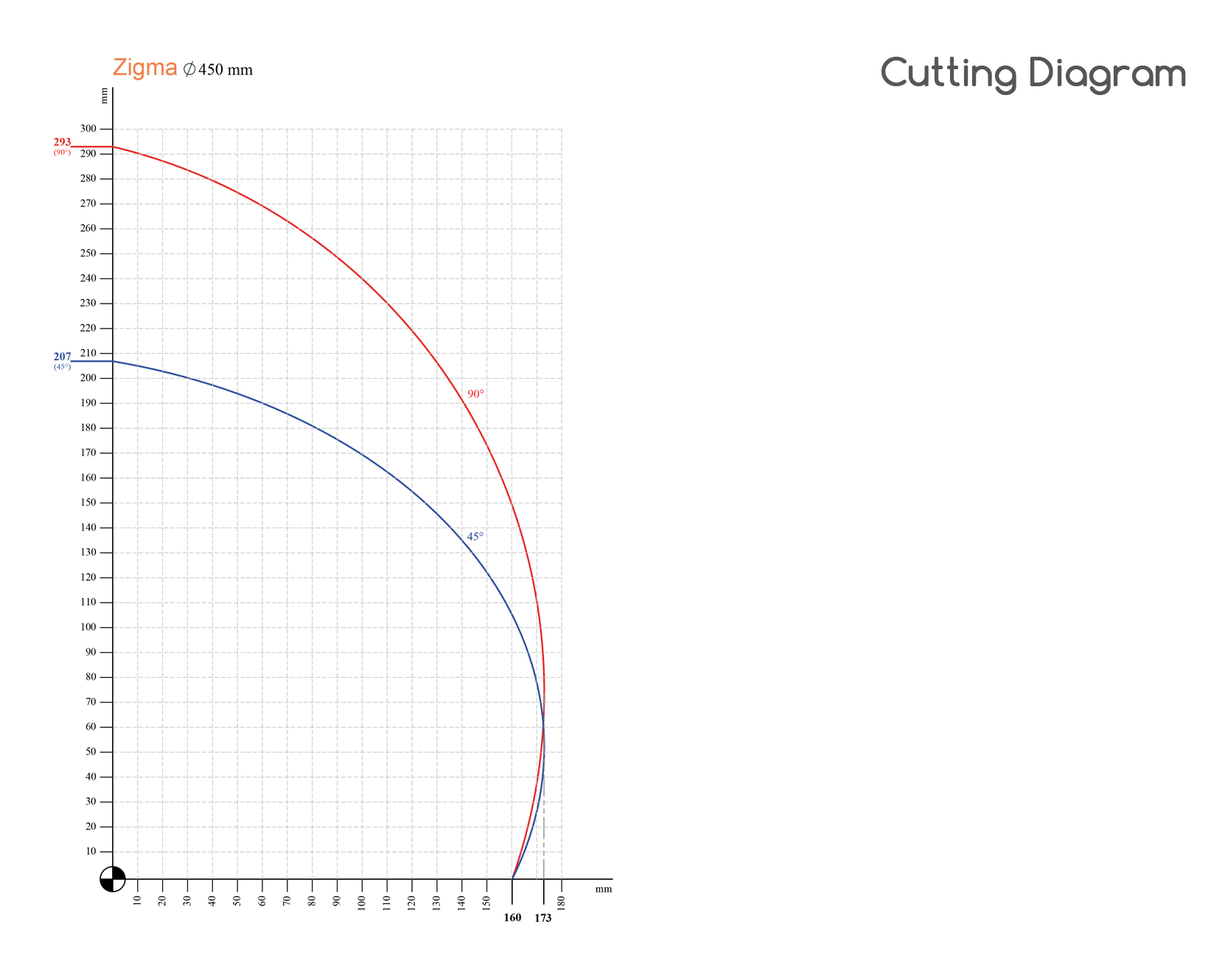 The Zigma-06 A heavy duty 18″ (450 mm) automatic double head miter saw has been designed for straight and miter cut of aluminum & vinyl extrusions and wood. The saw is operated automatically via PLC control, where cut lists can be generated via manual input on the touch screen. Like all our machines this saw has been designed in full conformity with UL Safety Directives, and comes with 2 year warranty.
Designed for straight and miter cut of aluminum and vinyl profiles at any desired length.
Both heads tilt to 45° and 90° angles automatically, intermediate angles are set manually
Different versions are available
Stroke: min.450 mm (18″), max.4300 mm (169″)
The saw blade feed is hydro-pneumatic, and the cutting speed can be adjusted precisely according to the material to cut
The operator control panel is touch screen
Equipped with features like slicing, entering part quantity and programming
Able to cut longer than the stroke
For Ø 450 mm (18″) saw blade size:
45° cutting capacity: 176×200 mm (7″x8″)
90° cutting capacity: 176×285 mm (7″x11″)
Stroke: min.450 mm (18″) , max.4000 mm (157″)
2 x 450 mm (18″) carbide tipped saw blades
Twin pneumatic horizontal clamps
Air gun
Additional conveyor on the movable unit
Profile support device
User's manual
Pneumatic spray mist lubrication system
Technical specifications and features are subject to change without prior notice.