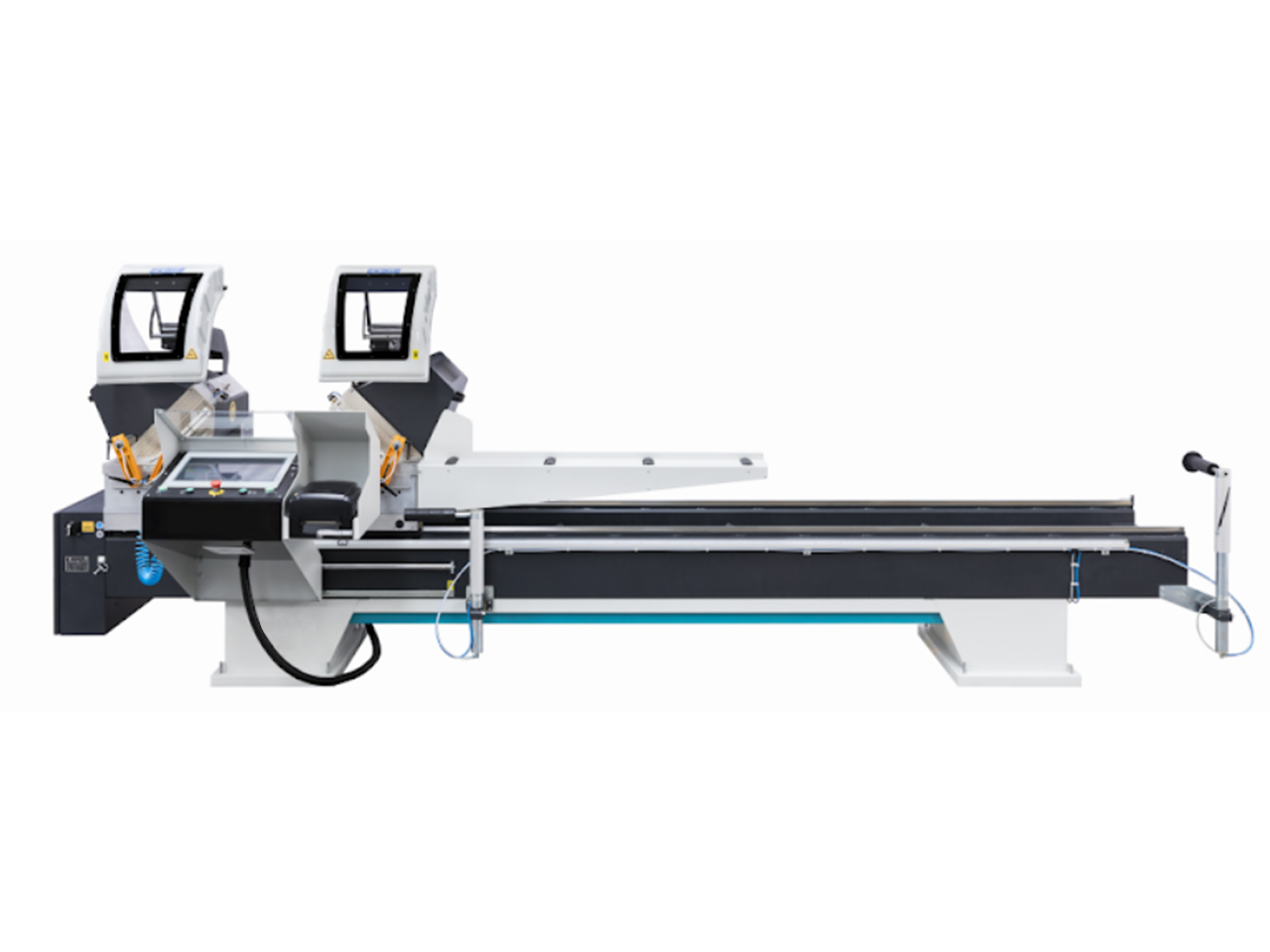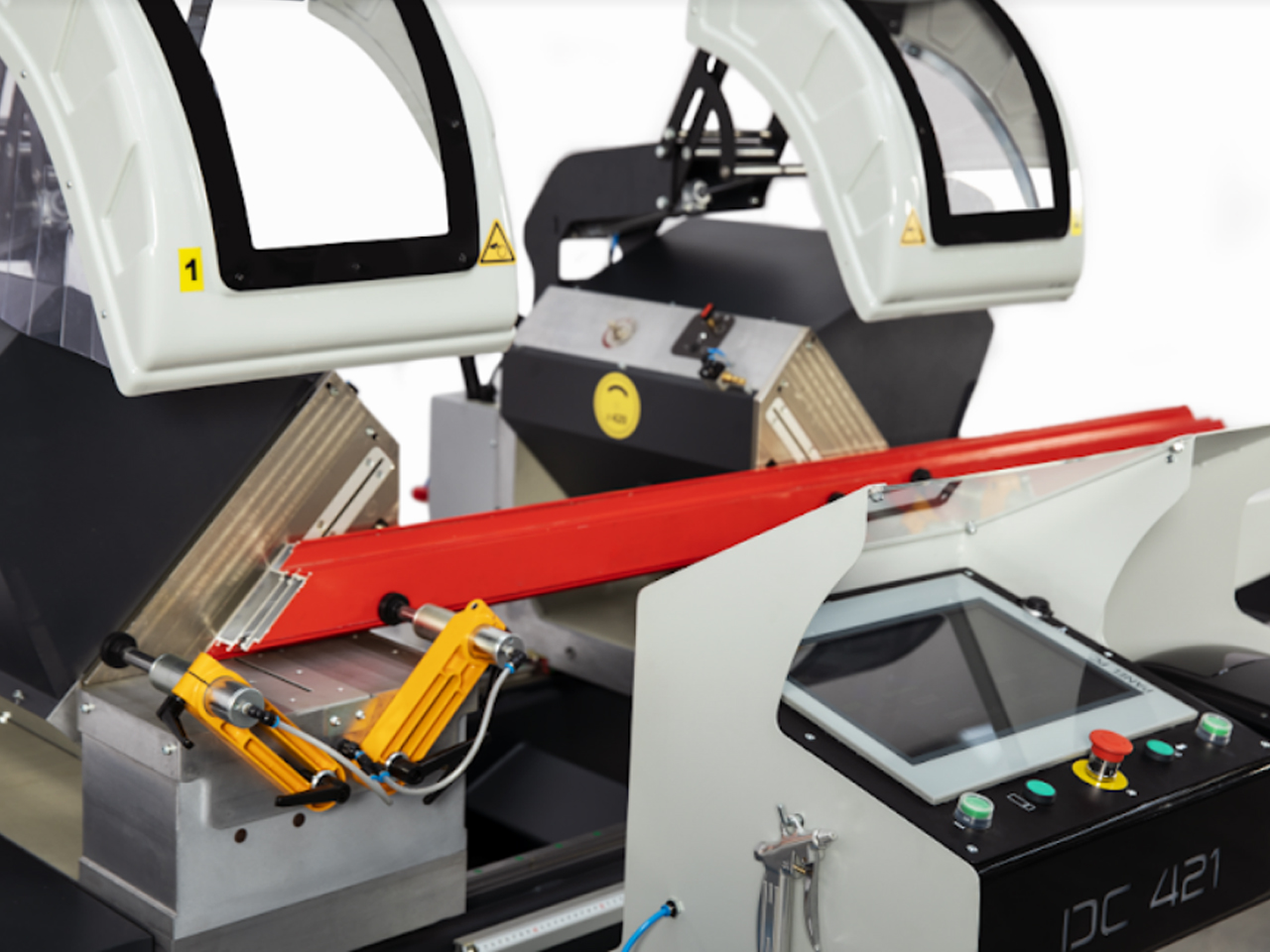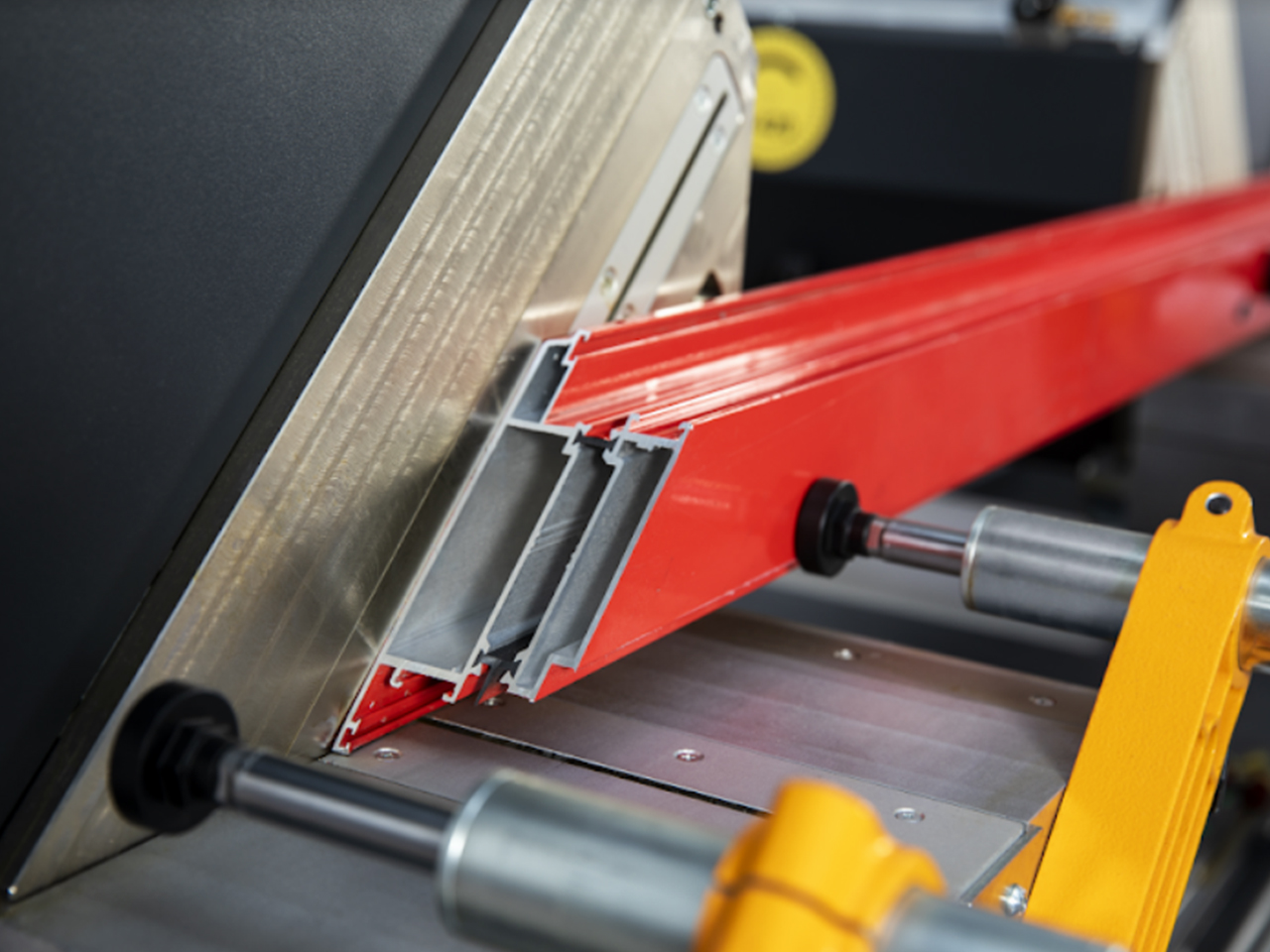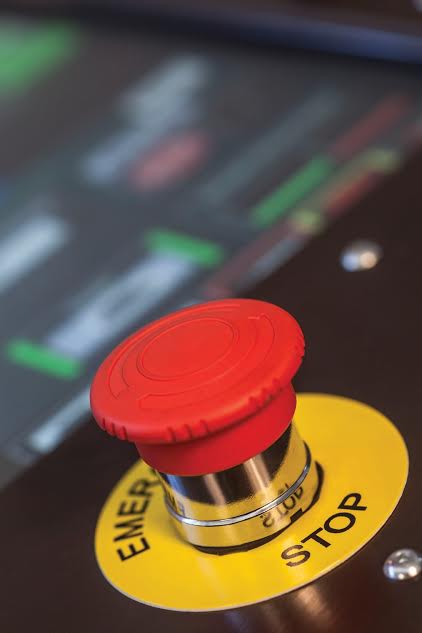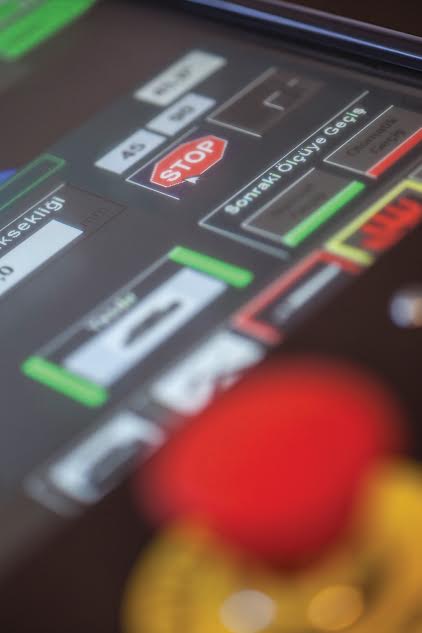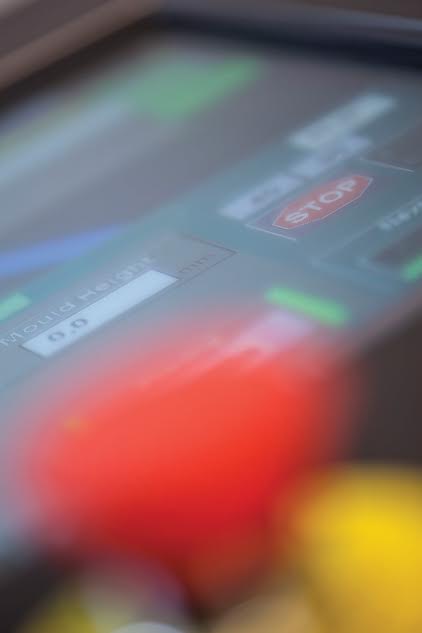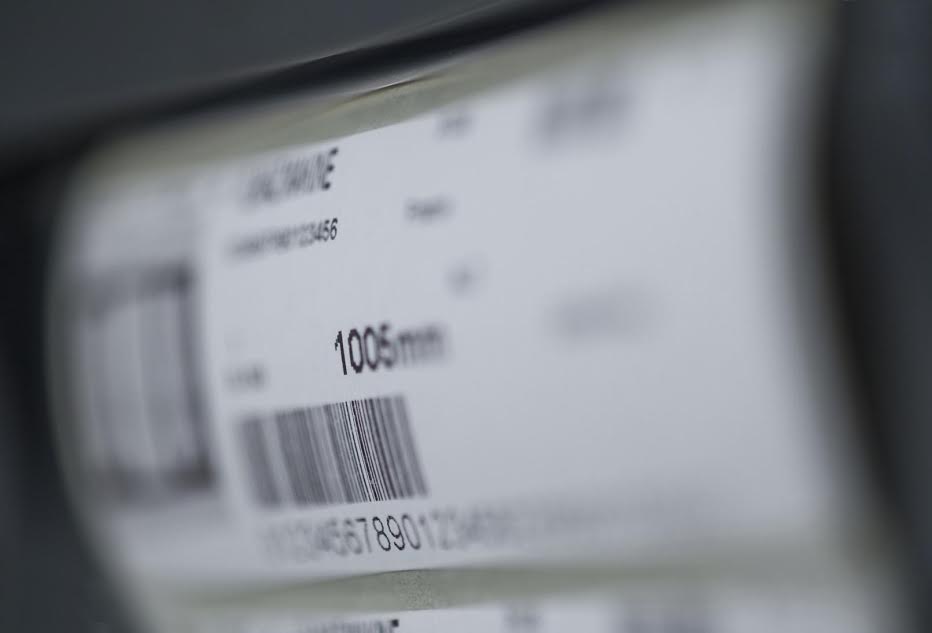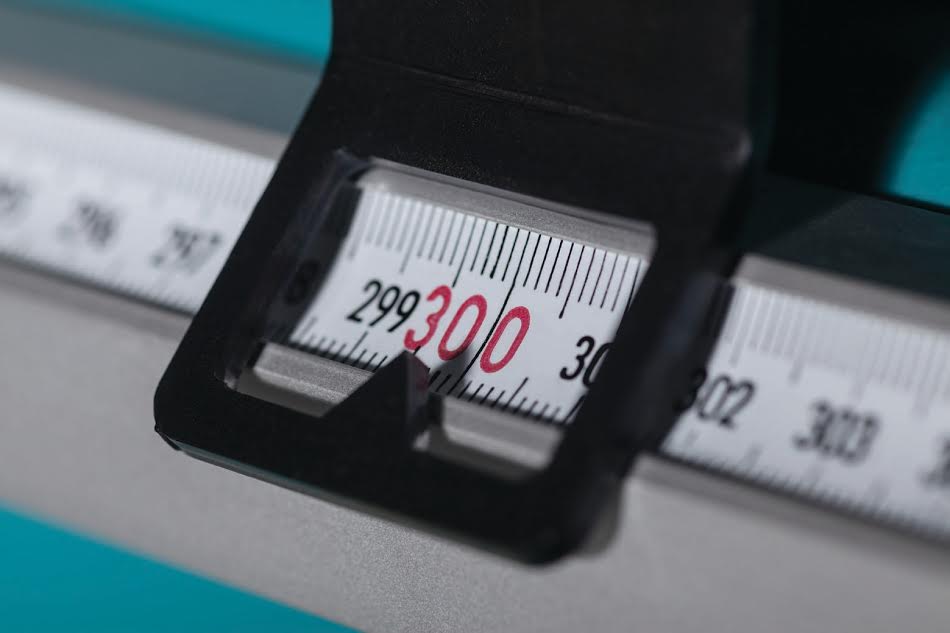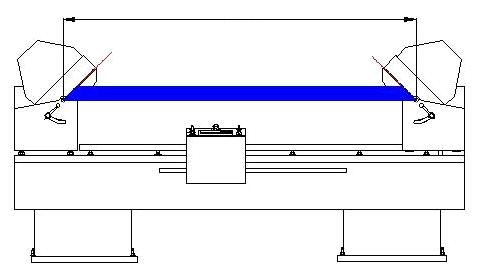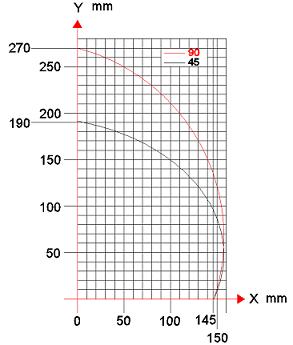 ZIGMA-02 AP is a full automatic (CNC) heavy duty 16-1/2" (420 mm) double head miter saw, which has been designed for the straight or miter cut of vinyl (PVC) and aluminum extrusions.
Two-hand safety operation
Tilting automatically to 90° and 45° inwards for both angles. Manual adjustment of intermediate angles from 90° to 45° inwards
Automatic slicing feature at 90°
Hydro-pneumatic saw blade feed
Cutting accuracy +/- 0.2 mm
Solid steel construction of the body
Automatically closing safety guards
Windows based industrial PC and 15'' LCD touch screen color monitor
Facility to transfer the cutting list in 'mdb'+'xls' format via USB and network
Automatic changeover mode from cut to cut without any operator input
Technical support via remote connection capability
Barcode printer & image print
2x Ø 16-1/2" (420 mm) saw blades
Roller conveyor & 2 x profile supports
Barcode printer
4 x pneumatic horizontal clamps
Air gun
Pneumatic spray mist lubrication system
Profile length stop for cutting short pieces
(DKN 70 with digital display, DKN 71 with measuring tape)
Machine length 5m ((16-1/2') and 6m (20')
VCE 1570 Heavy duty industrial type chip collector

Chip removal conveyor belt

2 x pneumatic vertical clamps
Technical Features Imperial
| | | | | | |
| --- | --- | --- | --- | --- | --- |
| | | | | | |
| 2×3 HP 3-Phase 220/440V 60 Hz | D=16.5″ d=1.18″ | 3000 rpm | 90-120 psi 1 CFM | 44″x184″x72″ | 2,046 lbs |
Technical Features Imperial
| | | | | | |
| --- | --- | --- | --- | --- | --- |
| | | | | | |
| 2x3 HP 3-Phase 220V/440V 60Hz | D= 420 mm d=30 mm | 3000 rpm 6-8 Bar 30 l/min | 6-8 Bar 30 l/min | 112x5468x182cm | 930 kg |
Zigma-02 AP is a 16 – 1/2″ (420 mm) CNC double head miter saw. It has 6 main parts; 2 x 420 mm (16 – 1/2″) carbide tipped saw blades, a barcode printer, pneumatic clamps, an additional conveyor system on a moveable saw head, a modem for remote internet access, and an air gun. Optional equipment includes a spare saw blade and a pneumatic spray mist lubrication system.
Zigma-02 AP has a 16 – 1/2" (420 mm) full automatic double head miter saw, which is designed for straight and angle cutting of vinyl (PVC), aluminum profiles, and wood materials. It also has a hydro-pneumatic saw blade feed with variable speed controls to suit different profiles and materials. The two-hand safety operation of the saw head feeding is interlocked with the pneumatic clamping of the workpiece, and the saw heads can be operated together for use as a double miter saw or individually for use as a single miter saw.
Zigma-02 AP's mobile right hand saw head is equipped with a pneumatic brake system which is automatically activated at the beginning of the cutting cycle. It has an adjustable cutting speed (saw blade feed) with a cutting accuracy in the range of ± 0.2 mm. The machine is also programmable with up to 65,536 cutting operations with options of automatic angle tilting at 90° and 45° degrees. The machine has pneumatically operated overhead safety guarding for both saw heads, and the conveyor is attached to the right hand mobile saw head.
Zigma-02 AP has a Windows based computer operating system. Operator can import ".MDB" cut lists using external software or USB connection. In addition, the automatic mode can set angles and lengths from cut list without operator input. Remote access via Internet is included for fast technical support. Another feature is the product barcode system with image printing.
The machine has been designed in accordance with CE, UL and CSA Safety Directives. You can have further information about the Zigma-02 AP at ATechMachinery.com, watch demonstration videos, or read its detailed technical catalog and parts list.
Technical specifications and features are subject to change without prior notice.