CRATER-06 AP AUTOMATIC 20" STRAIGHT UPCUT SAW WITH AUTO FEEDING (SERVO SYSTEM)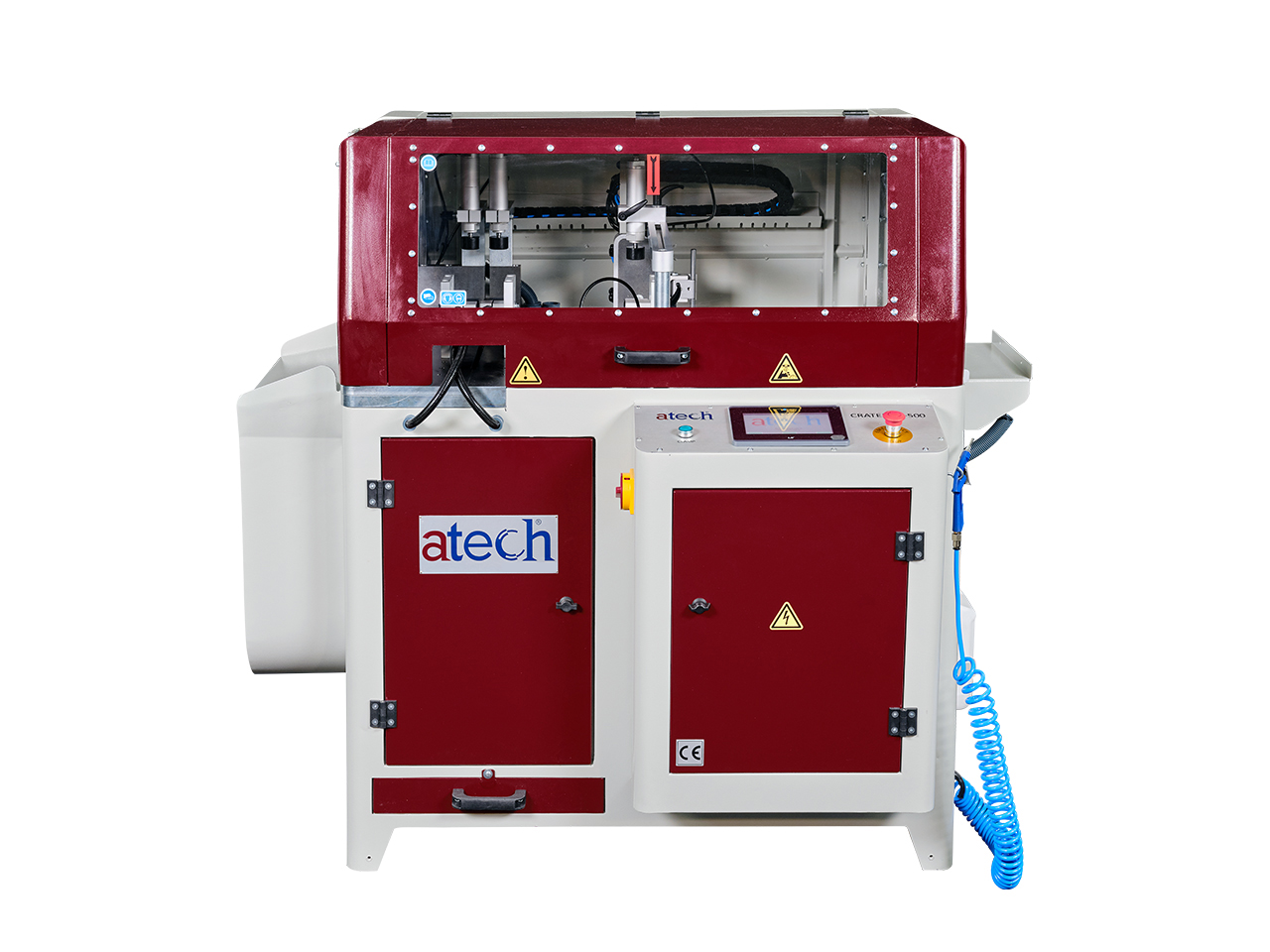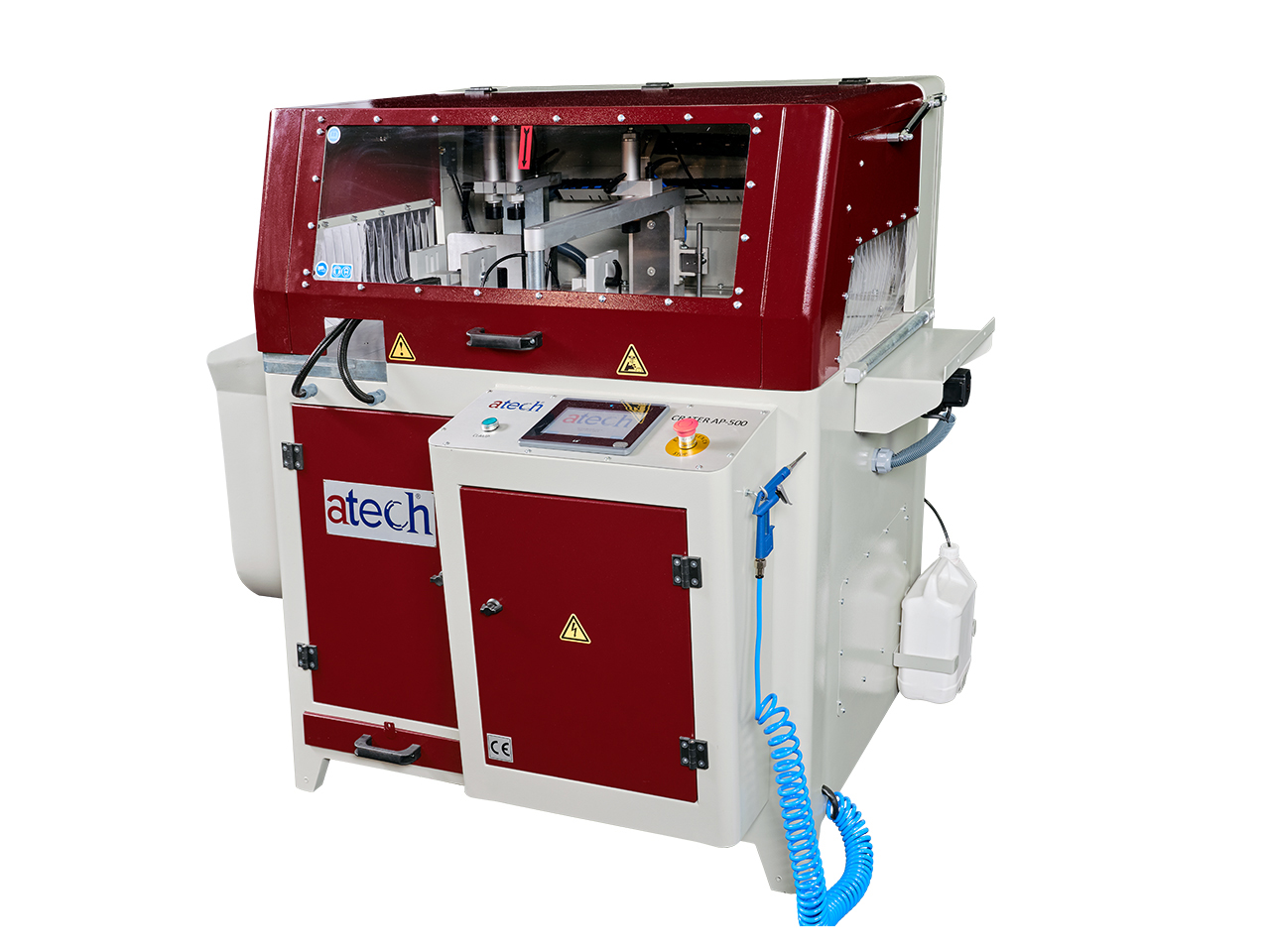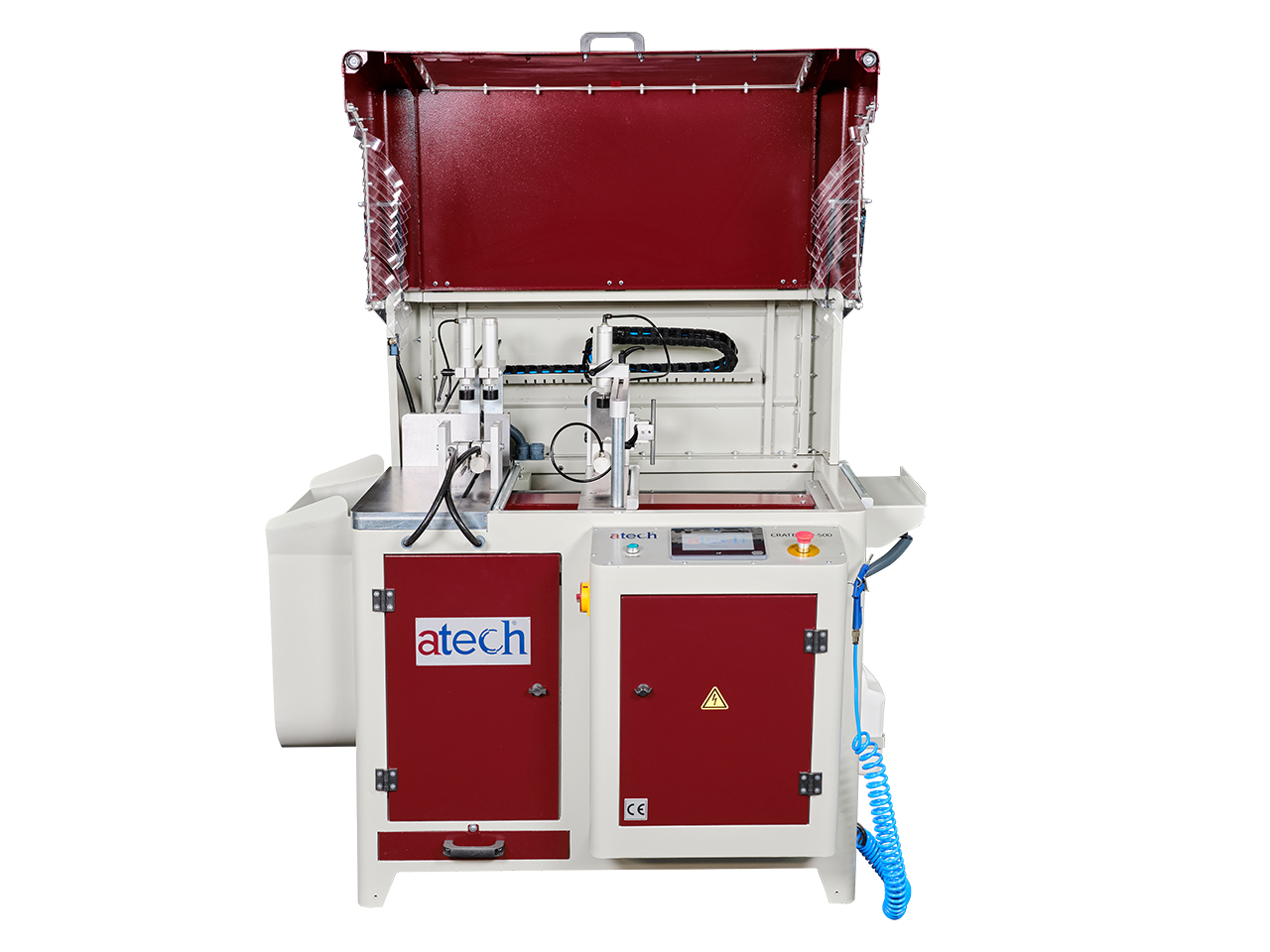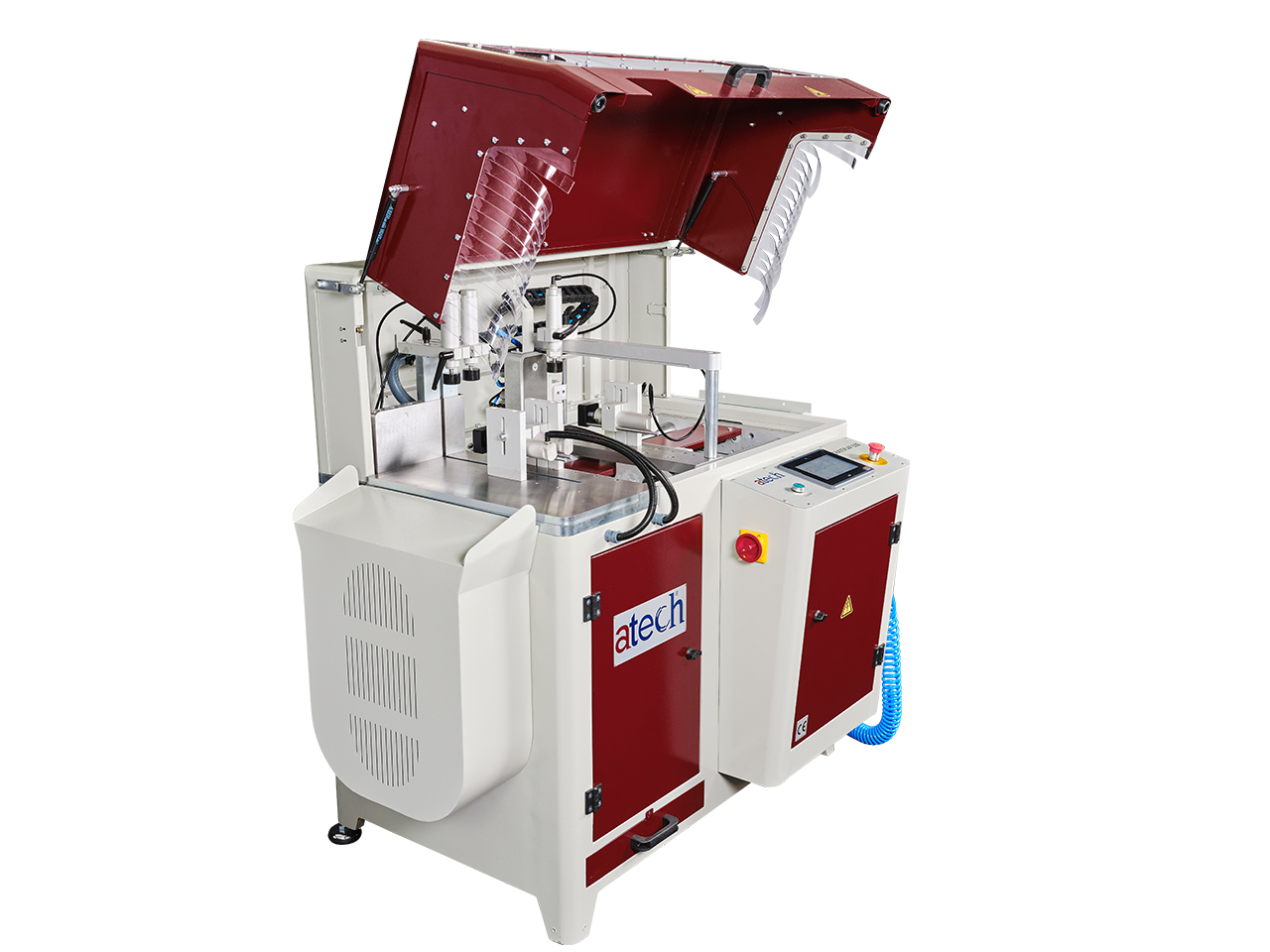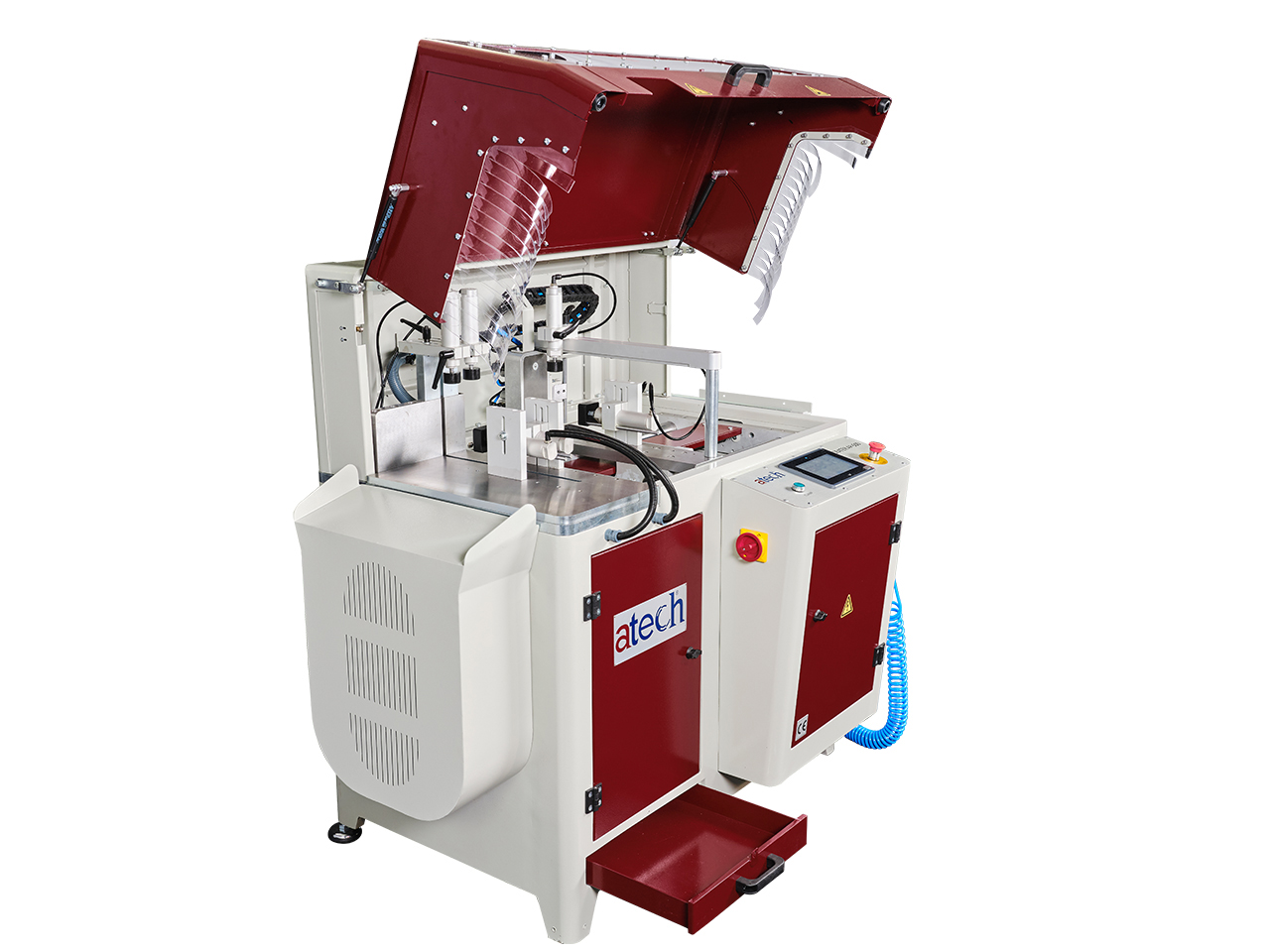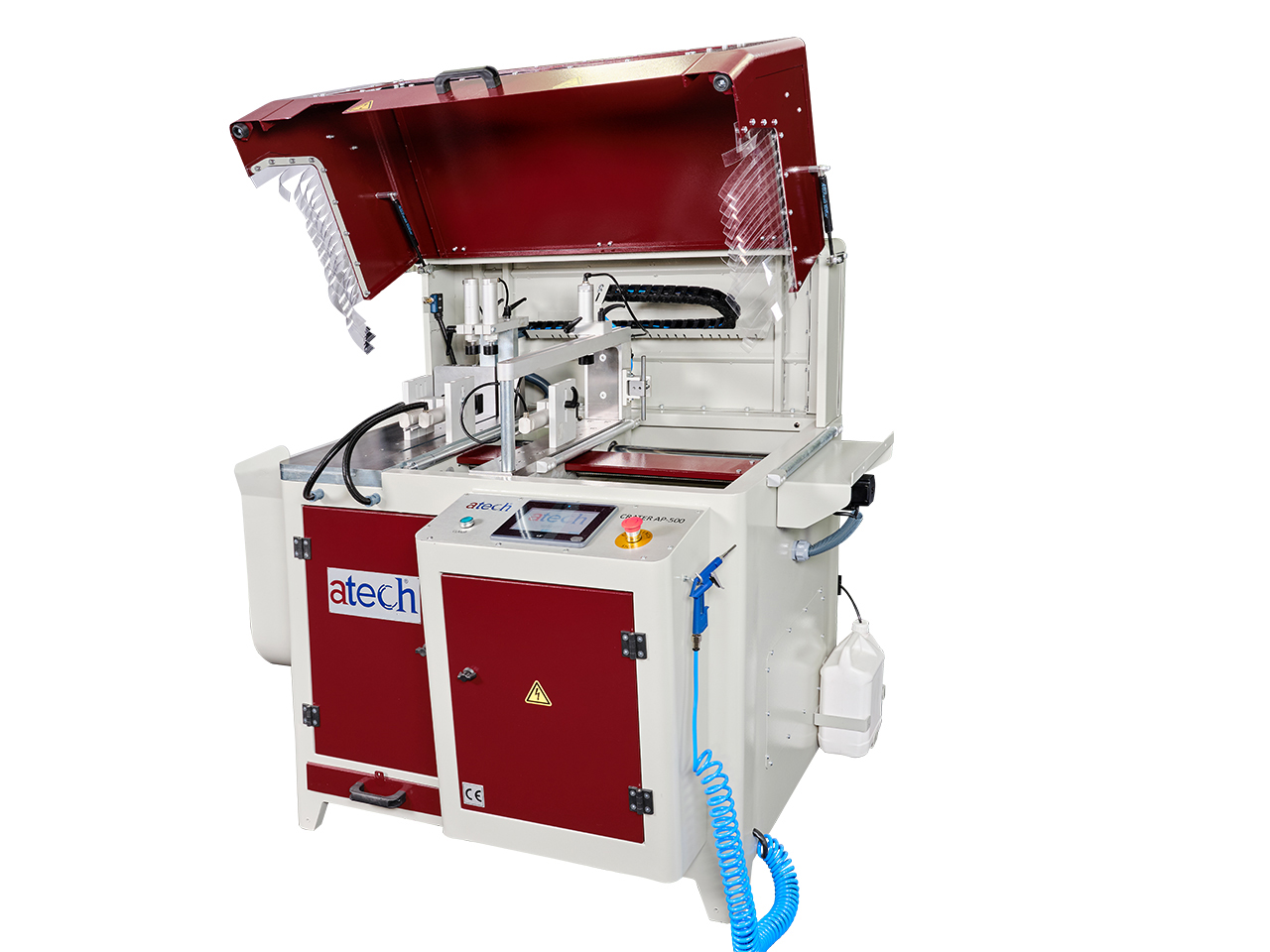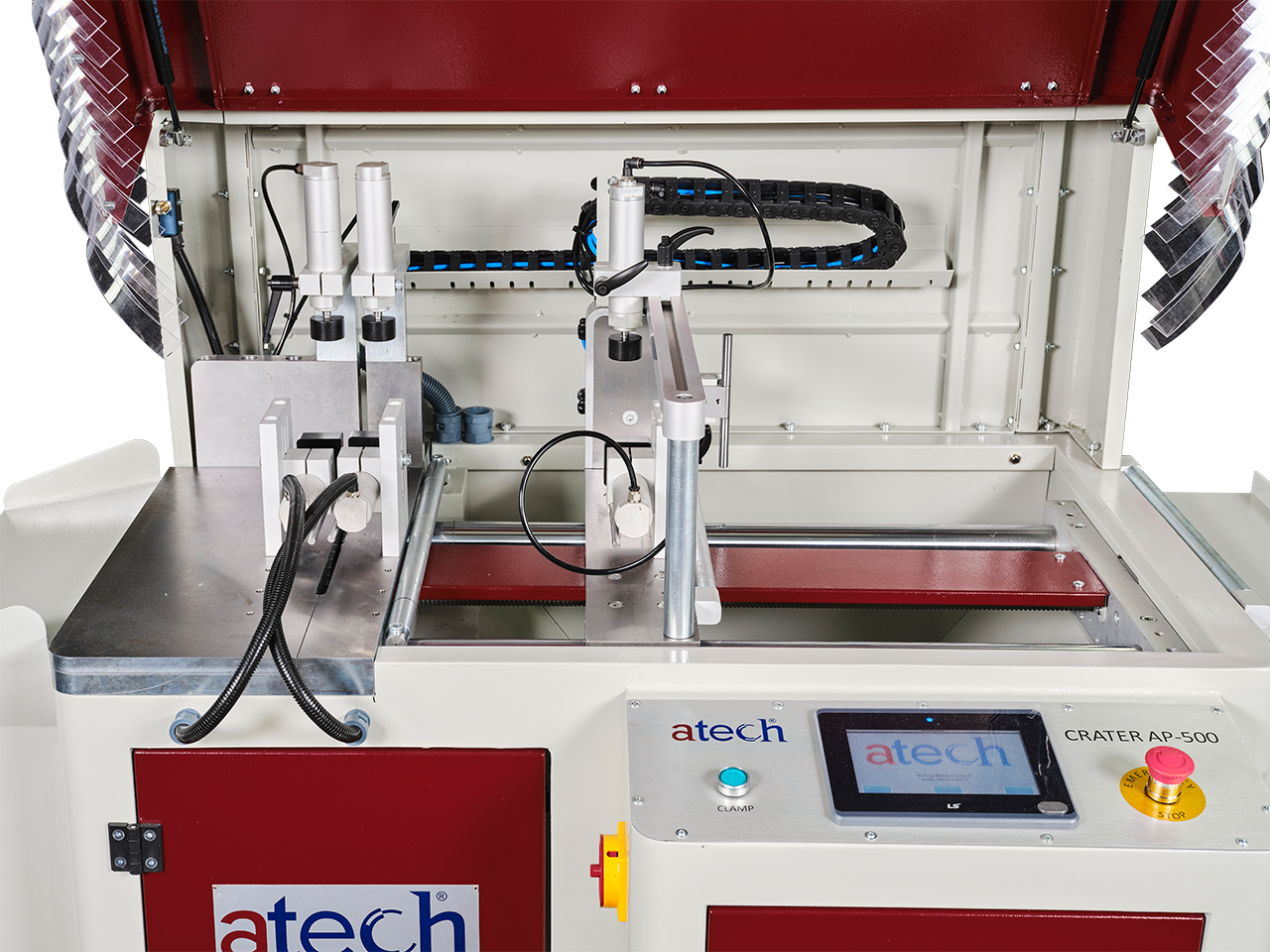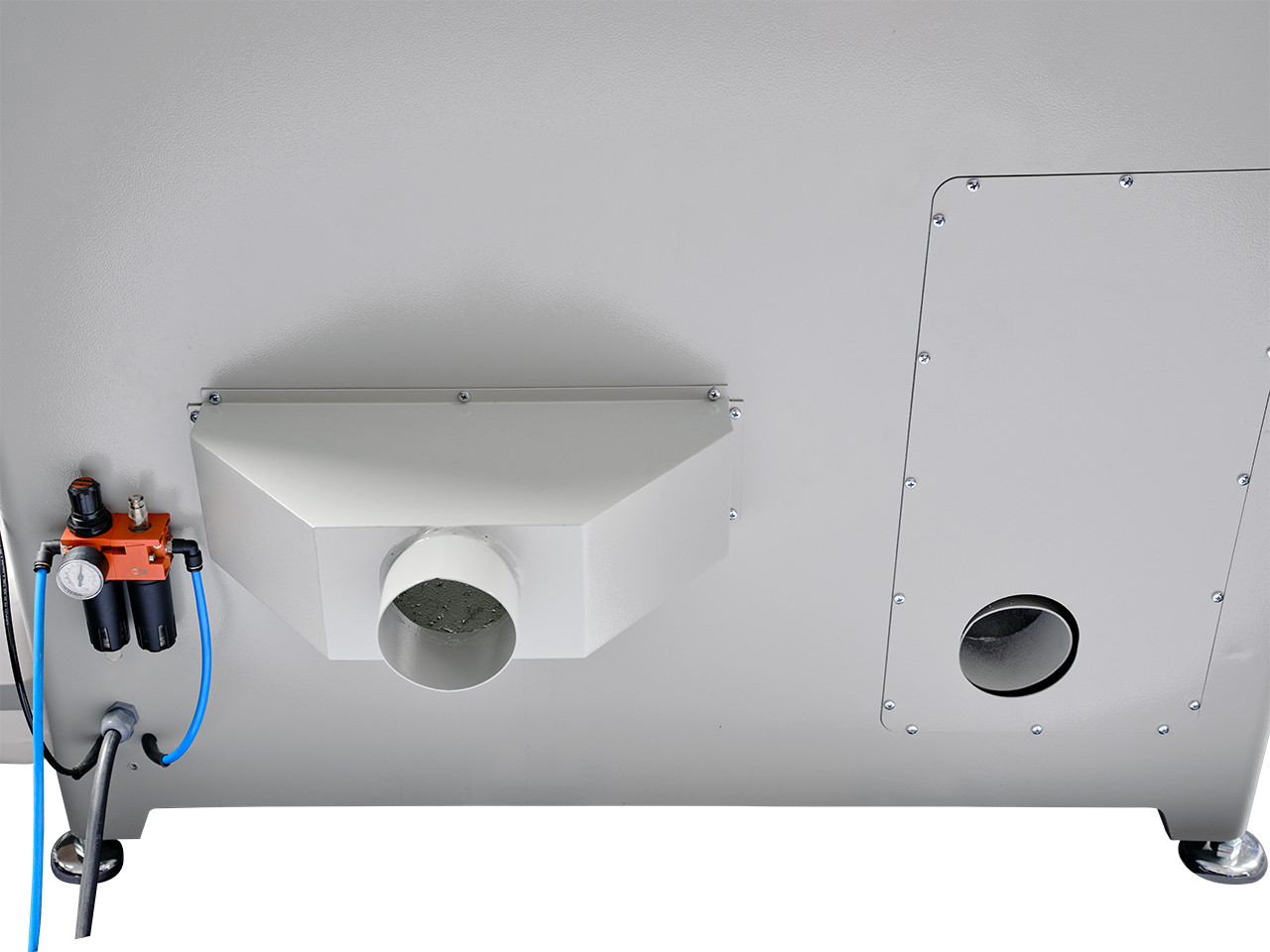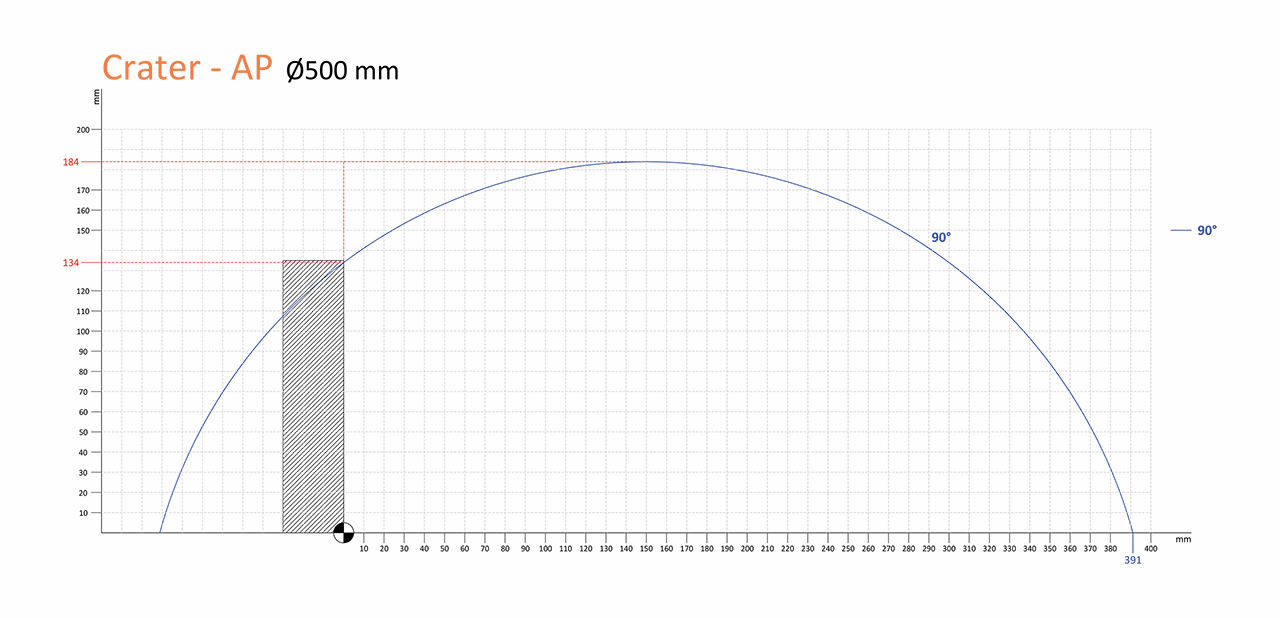 CRATER-06 AP has been designed for straight cut operations of large size of aluminum and vinyl profiles. It is equipped with a 20" (500 mm) carbide tipped saw blade.
It is ideal for serial and precise slicing operations.
Ideal for high-volume slicing of aluminum profiles for window manufacturing and other industrial applications like storefront and curtainwall.
High precision servo motors and internationally recognized top brand components
Saving of time thanks to servo controlledprofile infeed speed and saw blade stroke
Horizontal and vertical clamping of the profile during the sawing operation
Automatic table retraction feature that moves the cut material a small amount after cutting and before the blade comes back down to prevent the re-cut & scratches
High cutting accuracy by means of robust mechanical structure
Programmable spray mist lubrication system via control panel
Large memory capacity for cutting programs
The machine shuts down automatically after reaching the input cutting quantity
Operator safety guard equipped with lock on switch
Feeding distance per cycle ( 5 – 600 mm). No limit for max. dimension.
Minimum cutting length : 5 mm and unlimited for the maximum cutting length
and max. clamping capacity: Height 5 mm , 170mm (6.7") / Depth 5 mm, 270 mm (10.6")
Interior LED lighting
Idle Material Infeed Speed: 10,000 mm/min.
Roller conveyor
500 mm (20") carbide tipped saw blade
Pneumatic spray mist lubrication system
Ball screw lubrication system
Air gun
3xhorizontal clamps
3xvertical clamps
Additional 500 mm (20") carbide tipped saw blade
VCE 1570 chip collector
Bundle cutting kit
| | | | | | |
| --- | --- | --- | --- | --- | --- |
| | | | | | |
| 4kW, 5.5HP - 3Ph 220V/440V 60hz | D=20″ d=1.18 – 1.26″ | 3000 rpm | 90-120 psi | 60x47x54″ | 1,44lbs |
Technical specifications and features are subject to change without prior notice.